We help you build a web-based application to manage your entire garage operations. From service bookings to pick-up, job tasks, status updates, and delivery – it is a time-saving solution for mechanics that also enhances customer experience and loyalty.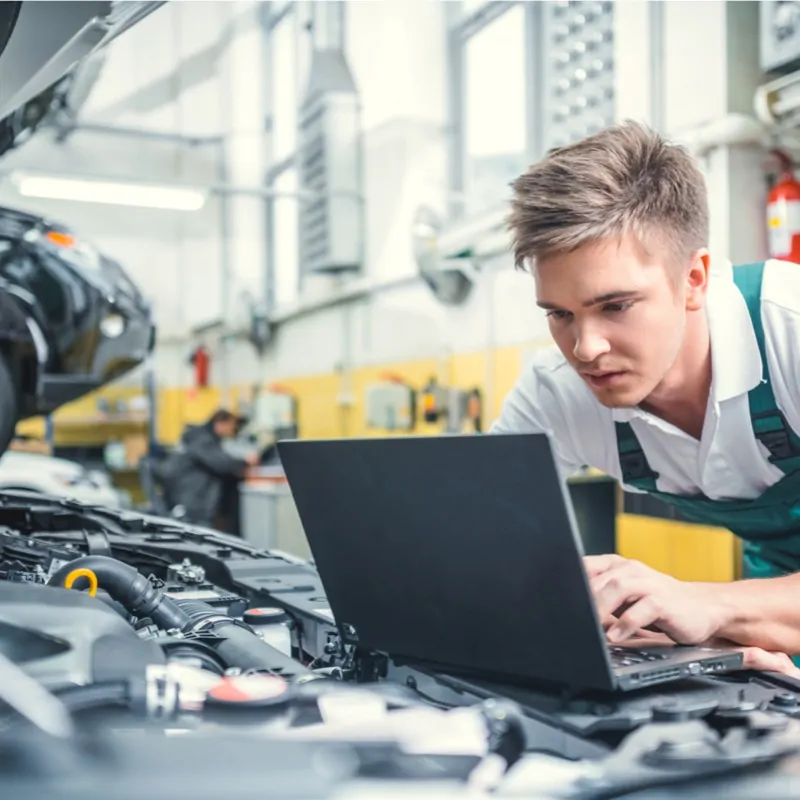 Overview
Digital Solutions for Automotive Workshops
Average number of car sales is dropping every year across globe as such market is more shifting towards aftermarket industry where every day you have to deal with car lovers who are passionate in taking care of their beauty wagons, modifying it and moreover car service going fully digital.
MERKMALE
Funktionen, von denen alle profitieren
All important features to learn anywhere, anytime online
TecDoc Integration
Order auto parts & download all the service information based on specific makes and models
Track Bookings & Jobs
System dashboard Informing you most of the important aspects of your business at a glance.
CARFAX / VIN Integration
Recommend service to your customers by knowing the history of their individual vehicles.
Create Jobs In Seconds
Create jobs in seconds with service data and keep updated your customers with service status.
Win Customer Loyalty
Increase your business revenue with automatic service reminder SMS and send to customers.
Live Mechanic Dashboard
Where every vehicle is, What every mechanic is working on, How much time every Job has taken.
ZOHO Books
Real-time reporting, Profit and loss (P&L), Recurring invoices.
Various Reports
View various monthly sales, profit & various inventory reports.
User Role / Based Access
Provide user-based access to your garage team & mechanics.
Instant History
One single click based quick history.
Get Quotes
Upload data of Vehicles & get quotes.
3D Car Configurator
Modify & design your dream car.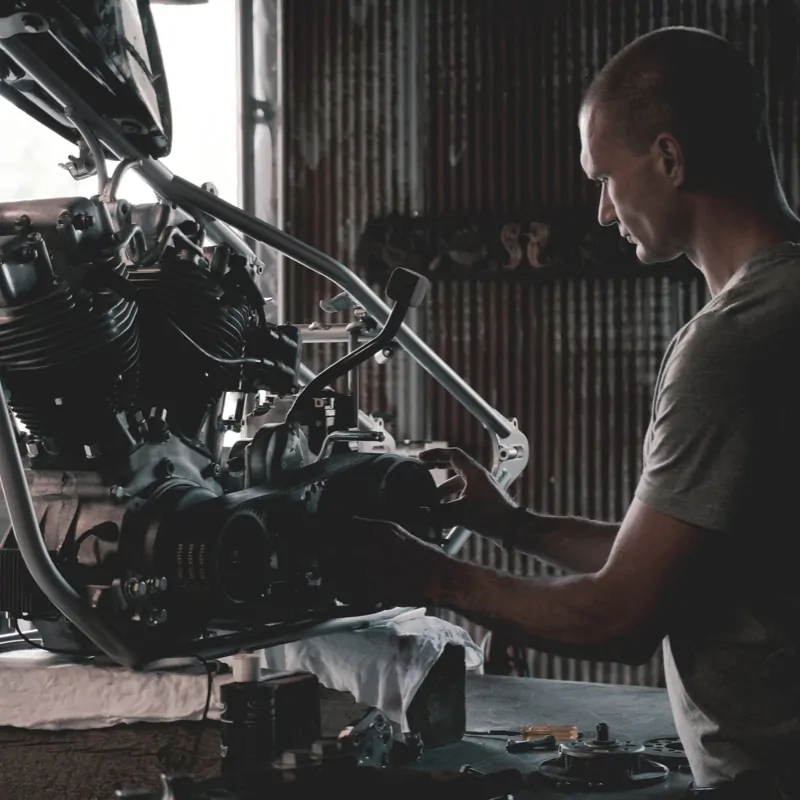 Anwendungsfall
An Automation solution for different users
Manage your entire garage bookings & inventories and streamline garage operations
Leverage regular clients to order home pickup & delivery increase loyalty
Rollout discount offers / schemes for regular clients and ensure customer loyalty
Customers can order car modification based on 3D interface helping them choose color, wheel type configuration & windshield replacement
Mechanics can send automatic car service status & booking status via emails & SMS.
Mechanics can recommend certain services or parts replacement to client based on car history
Garage owners can assign jobs and provide rule based access of system of various resources of garage
LEISTUNGEN
Advantages of Garage Management App
Save Time
Quick Turnaround
Increase Profit
More Sales
Customer Delight
Customer Ease
Mechanic Ease
Increase Loyalty
Skalierbar für die Zukunft
Die Architektur
Technologien, mit denen wir arbeiten
Vertrauenswürdig von
Beliebte Marken auf der ganzen Welt