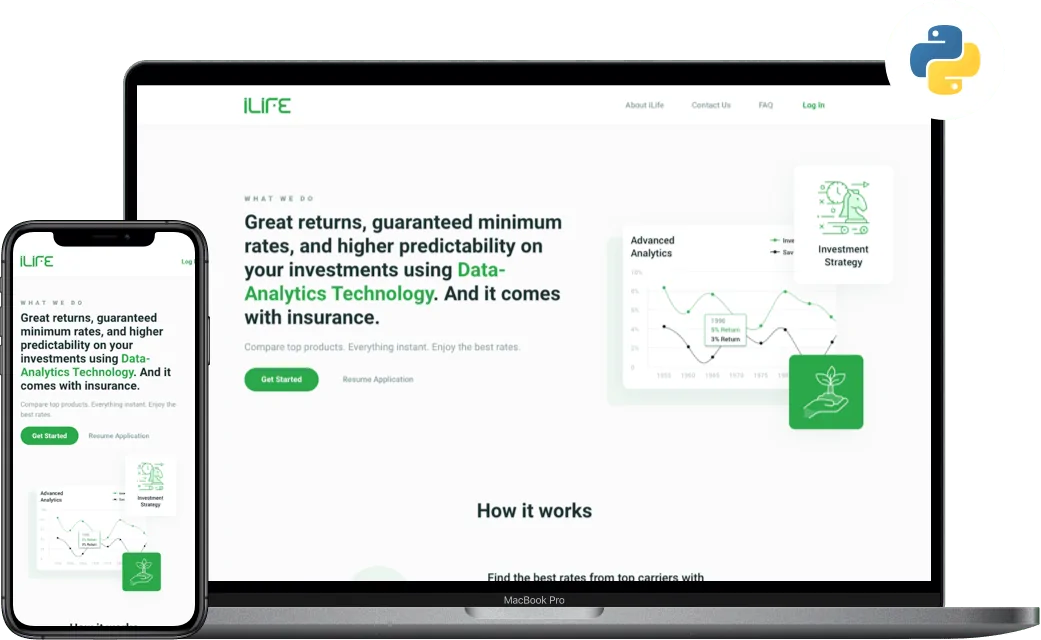 We are the best fit to build innovative web applications leveraging Python – a powerful, flexible and dynamic scripting language. Gevelopers, a prominent Python web development company, has a pool of experienced and certified Python developers. Hire Python developers from Gevelopers who are well versed in all the trending front-end and back-end technologies, Python development frameworks, Machine Learning (ML) algorithms to develop and integrate robust automation solutions.
Ansatz
Top Python Web Development Company
Python Web Development Expertise
We are the best Python web development company having expertise in popular Python web app development frameworks like Django, Turbogears, Web2Py, Flask, Pyramid, etc. to develop business intelligence software, data analytic systems, dynamic websites and applications. Our Python programmers also are masters in delivering Raspberry Pi solutions and integration with software and IoT applications to deliver best-in-class automated solutions.
Kompromisslose Qualitätsprüfungen
Being a leading Python development company, our Quality Analysts (QA) perform dedicated and stringent quality checks. QA team at Gevelopers uses automated (Selenium, GitLab-Ci, Travis, Jenkins-CI) and manual testing techniques to check that the end product is fully functional, compatible, flawless, bug-free and user friendly. Our Python master-coders also perform code audit (code review) to develop and deliver a flawless solution.
Python based Solutions
Our experts prefer Python when it comes to develop IoT based applications, innovative E-commerce solutions with AI-ML, Shell automation coding or clones of on Uber like on demand marketplaces. Hire best Python developers from Gevelopers to build custom Prototype applications as well leveraging their expertise to develop and deploy the best Python based solutions at an affordable cost.
Python-Entwickler einstellen
Our client oriented approach helps us to know diverse business needs over the years. Hire dedicated Python developers from Gevelopers at the best cost using our flexible engagement models and gain control over your Python project. Gain a competitive advantage instantly leveraging our end-to-end Python development services, from precise consultation to quality development, deployment and beyond.
Was wir tun
Top Python Web Development Services
Prototype Development
We build dynamic and scalable prototypes leveraging expert Python development services using Django & other frameworks.
Python Web Development
Hire dedicated Python developers to get a product with dynamic front-end and stunning UI/UX that will take your business to the next level.
IoT-Anwendungsentwicklung
Our industrial experience & tech expertise in Raspberry Pi / Arduino help in transforming client ideas into automated solutions.
Back-end System Development
We simplify complex back-end systems that integrate perfectly with front-end applications for day-to-day business needs.
Software/ Version Migration
Migration of older Python version to the latest 3.7.2 along with Python to Python, PHP, ASP.NET, Java to Python and vice versa.
Wartungsunterstützung
We value clients. By hiring Python development services, get maintenance and support with quick turnaround time.
GEVELOPERS-DIENSTLEISTUNGEN
Blick auf ein breiteres Spektrum
Entwicklung mobiler Anwendungen
Entwicklung von iOS- und Android-Apps für Smartphones und Tablets mit viel Liebe zum Design.
Benutzerdefinierte Webentwicklung
Entwicklung responsiver Websites mit vollständiger Inhaltskontrolle und Skalierbarkeit.
Entwicklung von Handyspielen
Entwicklung ansprechender 2D- und 3D-Spiele auf iOS- und Android-Plattformen, die Einnahmen generieren.
Digitale Marketingdienste
Gesamter Online-Marketing-Stack mit Fokus auf Content, Creative, Social Media und Digital.
UI-Design / Kreativdienste
Entwerfen atemberaubender Benutzeroberflächen und Designs, die eine einzigartige Identität und Erfahrung verleihen.
Verwaltung der Cloud-Infrastruktur
AWS-zertifizierte Cloud-Architekten, die die gesamte Cloud-Infrastruktur einrichten und verwalten können.
Unternehmenslösungen
Verbesserung der Unternehmenserfahrung durch die Entwicklung innovativer und wirkungsvoller Lösungen für Web, Mobile und Internet mit umfassender Benutzererfahrung.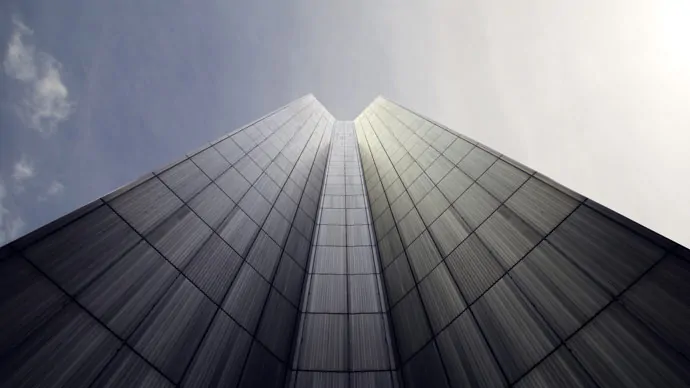 Mobile Strategie
Unternehmensmobilität
ERP-System
Inhaltsverwaltung
Technische Beratung
Mobile App-Plattformen
Startup-Lösungen
Wir helfen Startups jeder Größe, unabhängig von ihrer Phase, ihre großartigen Ideen auf Mobilgeräten und im Web zu pflegen, zu entwickeln und zu entwickeln.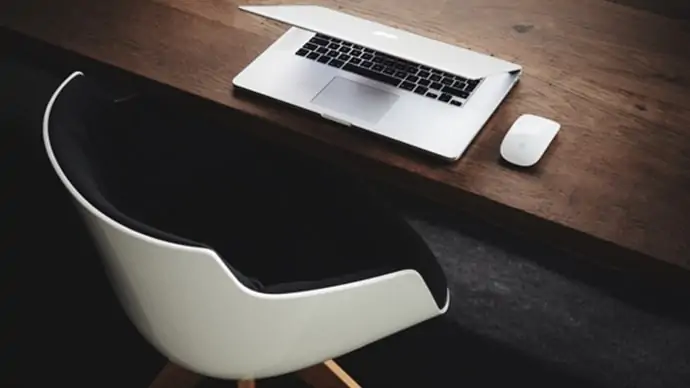 Idee zum Prototyp
MVP-Start
Entwicklungsdienst
Startmaschine erstellen
Support und Wartung
Equity-Partnerschaften
Vertrauenswürdig von
Beliebte Marken auf der ganzen Welt