LIKEE CLONE – CUSTOMIZABLE VIDEO DUBBING AND VIDEO-SHARING PLATFORM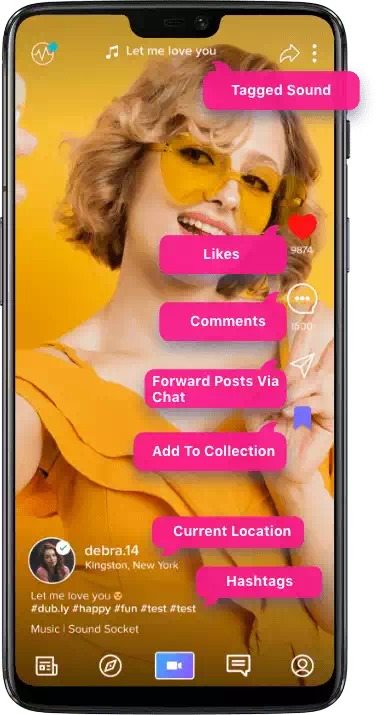 Launch a trending, customizable, intuitive video sharing service with Likee clone. Create a Likee like software with world-class features like destructive messaging, video filters, social media sharing, in-app chatting, and more.
The Best Likee Clone Solution
The newer younger generation needs an up-to-date selfie video sharing solution. The Likee clone script is not only loaded with features of Likee but has additional ones that enhance your video sharing experience.
What Is A Likee Clone ?
Likee clone is a video sharing solution inspired by the popular short-video creation and sharing platform, Likee. The solution script encompasses versatile functionalities and features with improved designs.
What is a Likee Clone Script?
A Likee clone script is a ready-made script used to create a replica of an existing version of the Likee app. The script contains the existing features of Likee and add-on features as per the client's requirement.
All-in-One Video-Sharing and Dubbing Scripts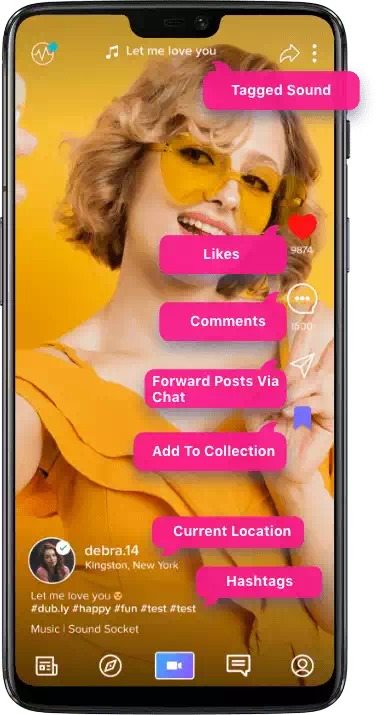 VIDEOS ON FULLSCREEN
Users can view videos on full screen and get a full-fledged immersive experience. They can double-tap to like, comment, watch other videos, and find a long list of tagged videos.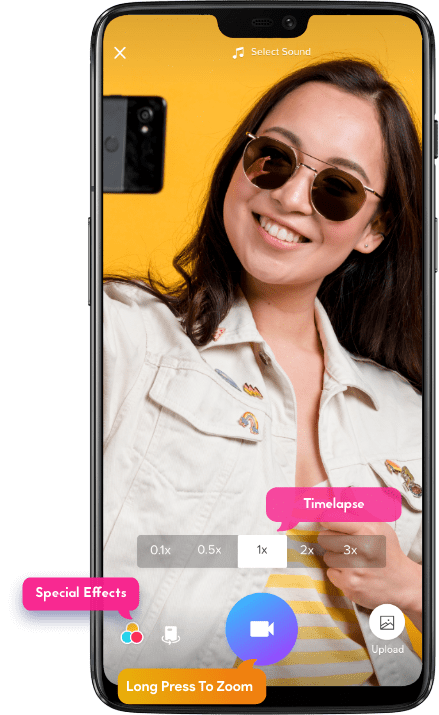 RECORD VIDEOS ON FULLSCREEN
Choose videos from the gallery or record videos, with original soundtracks, on full screen, zoom in and out, add timelapse filters, and apply visual effects.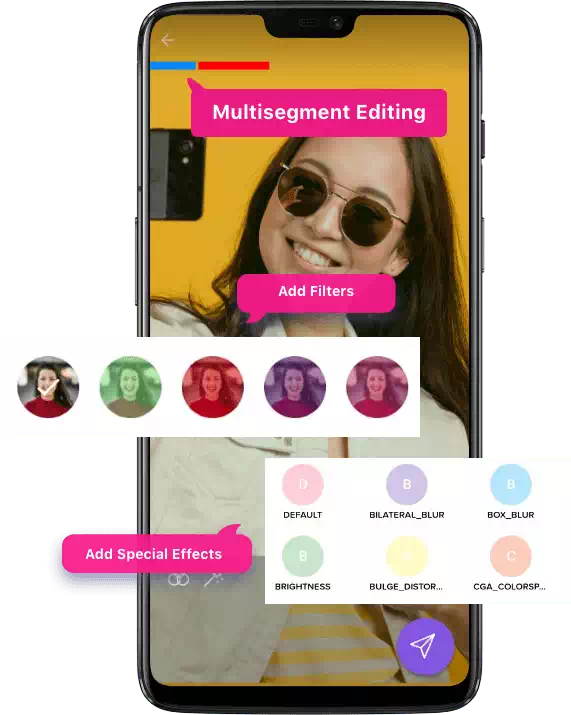 ENHANCED VIDEO EDITING
Each segment of the video can be edited and users can add special effects post-recording.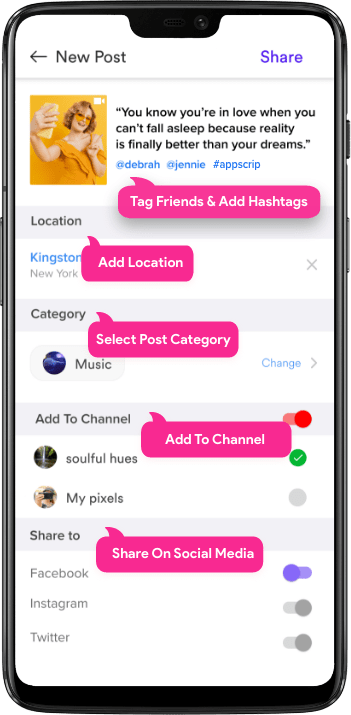 POST VIDEOS
Post videos hassle-free. Connect to a large base of users through hashtags, location tags, and add to category options. Business users can add links to products and services like a button text.
LIKEE Clone with Rich Embedded Features
Our experience in building various clone scripts has helped us integrate some of the best UI features for video selfies, video chatting, and video sharing. The solution is 100% customizable to your requirements. We assure you that the Likee clone provides rich features and a seamless UI interface.
BUSINESS POSTS
Verified business profiles can add links to their products, services, booking pages, etc. These links open on web pages within the app as a web view.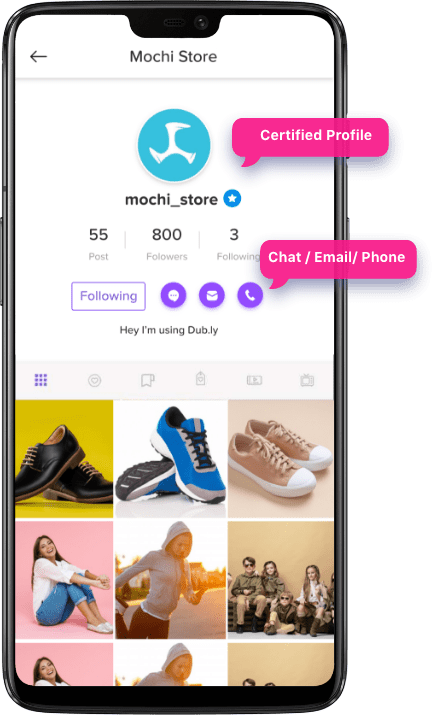 CERTIFIED PROFILES
Users can get quality content from certified profiles. They even have an option to directly chat with the stars on our script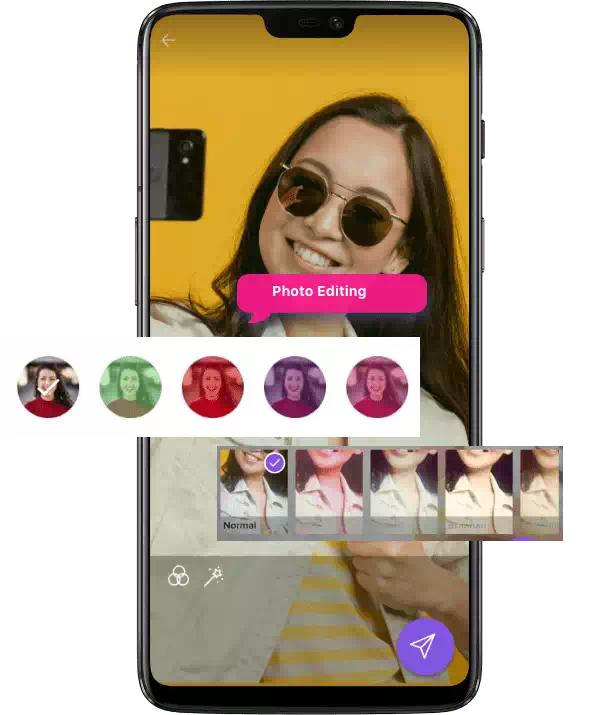 EDIT AND POST PHOTOS
Users can also post photos on their profiles. The software is embedded with image filters. They can apply stickers and text captions to their images.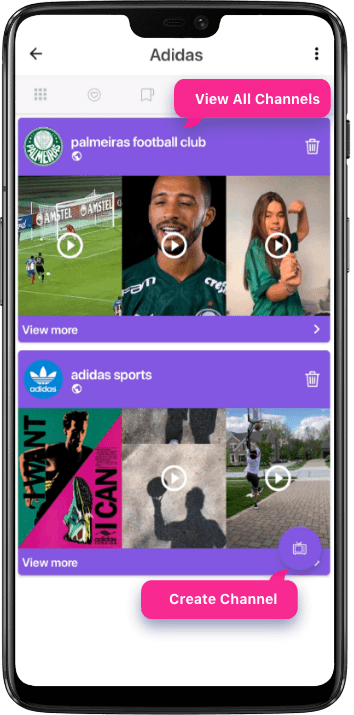 YOUTUBE LIKE CHANNELS
Create youtube like channels. Add videos and photos to your channel. Channels can be private or public and other users can follow these channels.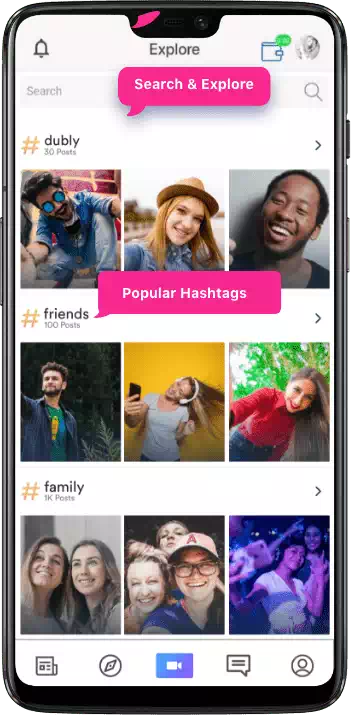 ADVANCED SEARCH
Users can find trending hashtags on the top. They can search for other hashtags, locations, and businesses.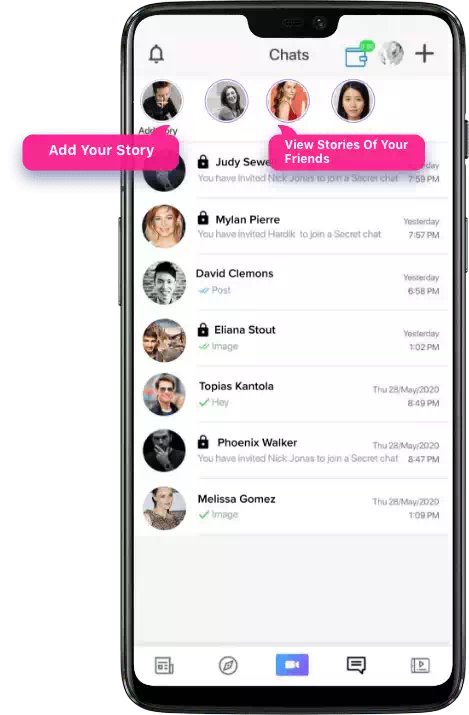 YOUR STORY
Users can create interactive stories like on other social media platforms. They are visible on chat pages.
Personalized Chat Module Features
The clone has a unique in-app chat module integrated. Users can chat, share multimedia files, and create groups. Additionally, it is embedded with self-destructive chats, where users can chat in privacy.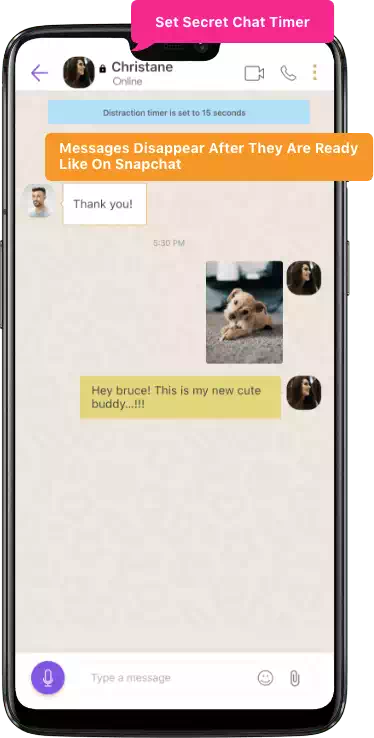 SECRET CHATS LIKE TELEGRAM
Using our secret chat feature users can send ephemeral messages.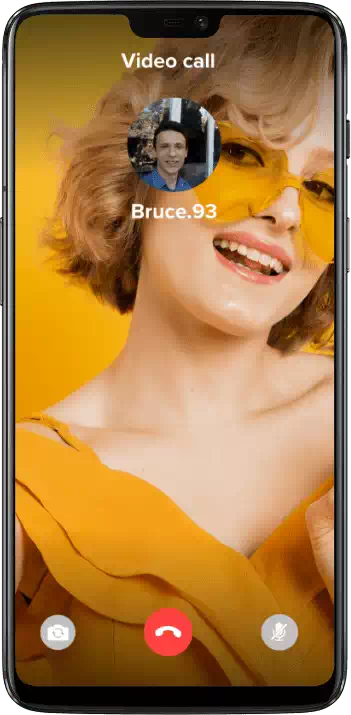 AUDIO AND VIDEO CALLING
Initiate audio or video calls with other users. All calls are powered by WebRTC, a custom WebRTC gateway, and not any 3rd party paid service like Quickblocks, Agora, etc.
Transactions Within the App
With all the above features that keep users engaged, the script also includes an in-app transaction feature. Users can send money via the assigned payment gateway within the software itself. This feature makes the Likee clone a unique social media clone in today's market.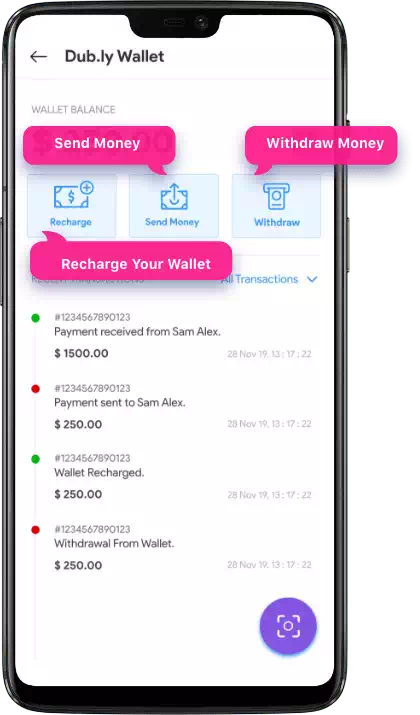 MONEY WALLET
Users can use our in-built money wallet to perform any banking transactions. They just have to fill their KYC details and recharge their wallets via credit or debit cards.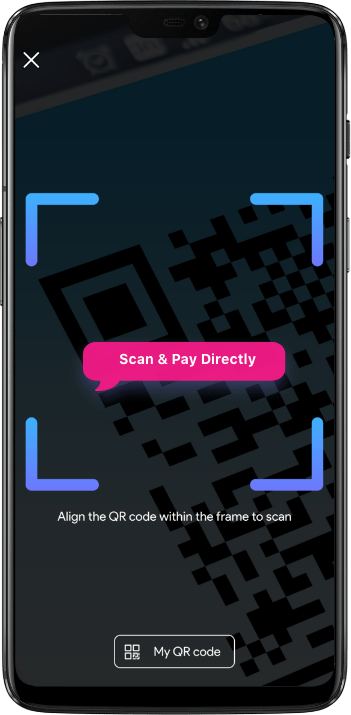 MONEY TRANSFER
Users can send and receive money using QR Codes within the chat.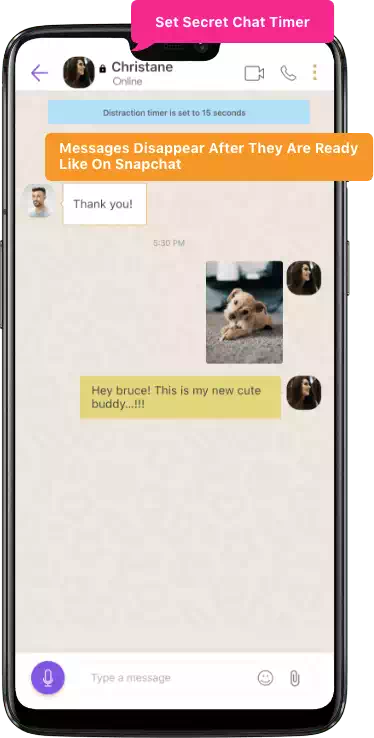 WITHDRAW MONEY
Users can withdraw money directly to their bank account.
CHAT IN REAL TIME
Initiate audio or video calls with other users. All calls are powered by WebRTC, a custom WebRTC gateway, and not any 3rd party paid service like Quickblocks, Agora, etc.
Video Straming Features for Your Likee Clone Script
Our video streaming solution enables users to create live videos easily. They can even broadcast their live videos to reach large audiences with real-time commenting and virtual gift features.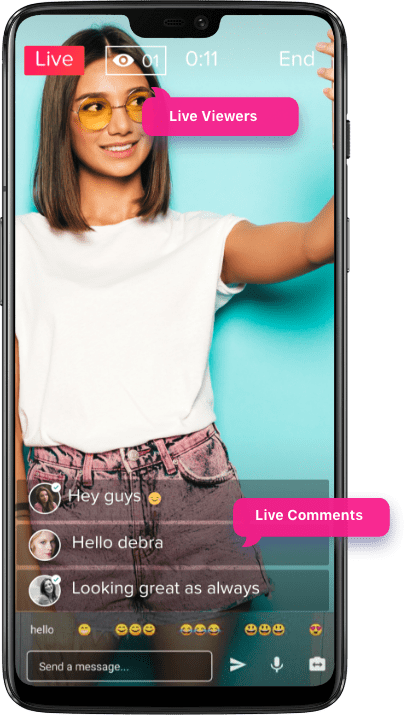 LIVE STREAMING
Using our secret chat feature users can send ephemeral messages.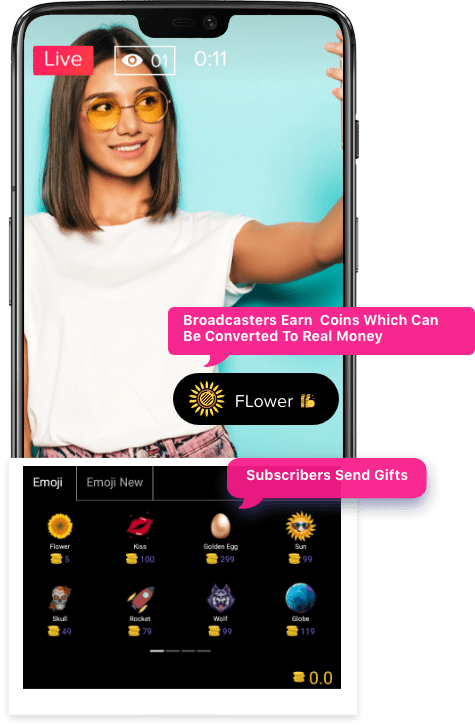 VIRTUAL GIFTS
Broadcasters can earn money by earning gifts. All virtual gifts have a coin value and each coin has a value in $.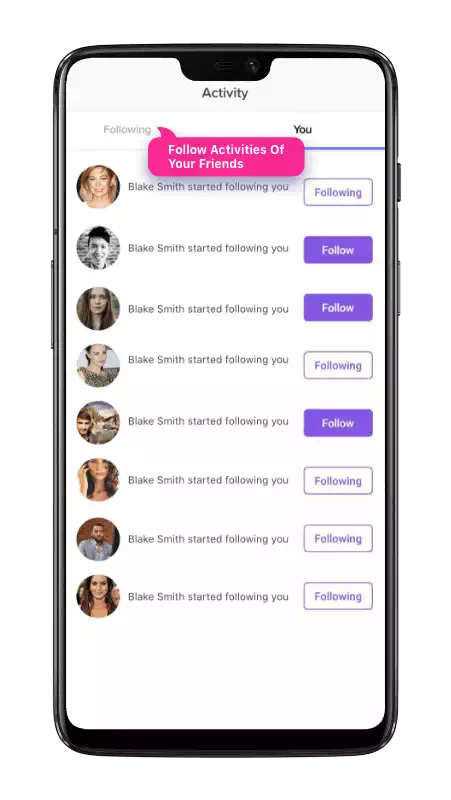 PROFILE ACTIVITY
Users and followers receive push notifications for all activity on profiles. Track all activities of your friends on the software.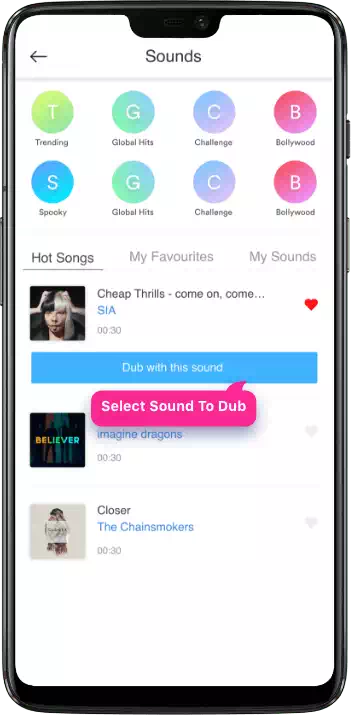 SONG SELECTION
Users can upload their favorite songs and add their tracks to create custom dubbed videos.
Best CMS For Likee Clones
With a complete app-level to user-level overview, Like Clone's CMS and admin panel gives owners efficient management of all users, posts, categories, wallets, live-stream & channels.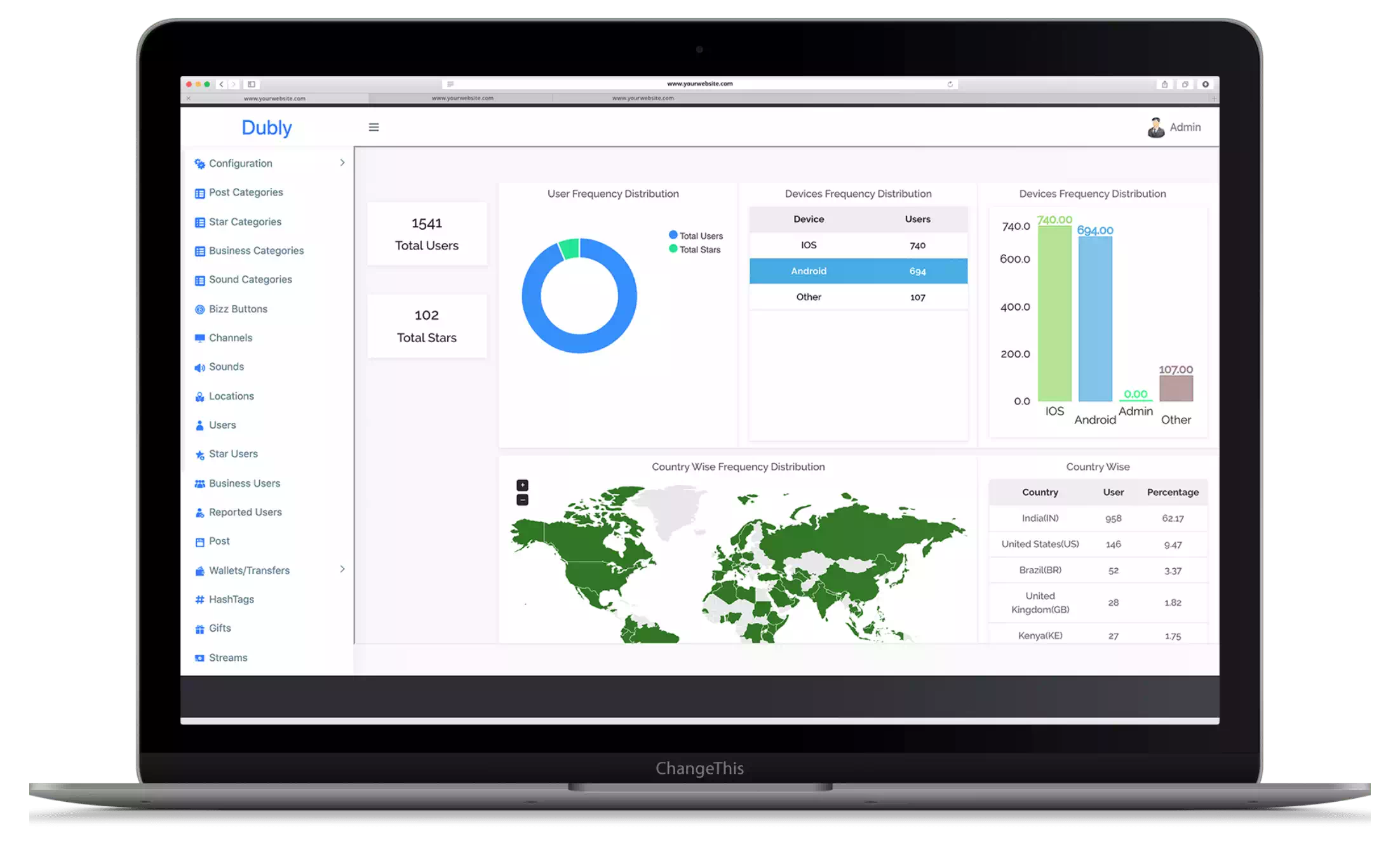 Centralized Dashboard for Overall Management
The customizable Likee clone's dashboard provides an overall view and display of analytics.
Manage posts
Our admin panel provides complete management of business posts, normal posts of various users. They can also delete and suspend posts if necessary.
Live Stream Activity
Manage all live stream activities such as gift logs, duration, earnings, more.
Wallet Activity
Manage all transactional operations of the users' wallet like Payment gateway, KYC verification, recharge, withdraw, and transfer revenue.
Chats and Calls
Chat information, call type, duration, user detail can be assessed through our admin panel.
Admin Features of Likee Clone
DASHBOARD
A detailed dashboard is integrated into our social video selfie script that showcases app-level analytics.
USER MANAGEMENT
Add / remove user, report user, block user, suspend user all using the detailed user management module. A reported User can be suspended or deleted.
CATEGORIES
There are various categories such as sound, star, post, add & manage on this customizable white label app to create a unique content theme-based video selfie & dubbing sharing platform.
CHANNELS
Manage various in-app channels created by users & brands on your custom video selfie app. These channels can also be deleted.
APP DESCRIPTION
Add a detailed description of the app, its version, company, etc in the 'About Us' section.
JINGLES | LIKEE CLONE
Upload various sounds that can be included in various videos while dubbing.
STAR USER
A verified profile is a star profile. Admin can approve or decline the user.
BUSINESS BUTTON
Manage business post buttons as in Buy now, View more, Read more, etc.
BUSINESS PROFILE
A business profile has the capability to add business posts for monetary benefits.

REASONS FOR REPORTING
Various reasons can be provided for the user to choose with regards to reporting another for misdemeanor.
REWARDS
Set rewards that can be doled out to users for likes / comments / new sign up, etc.
HASHTAG
Manage hashtags by adding, editing, deleting, or modifying them.
FAQs
Will my app scale in case we acquire thousands of users?
All our products can be scaled vertically and horizontally. All the backend components can be dockerized and clustered. Our products are built to support 100's of thousands of users. A good solid server infrastructure as shown below is a good example of a configuration built for scale.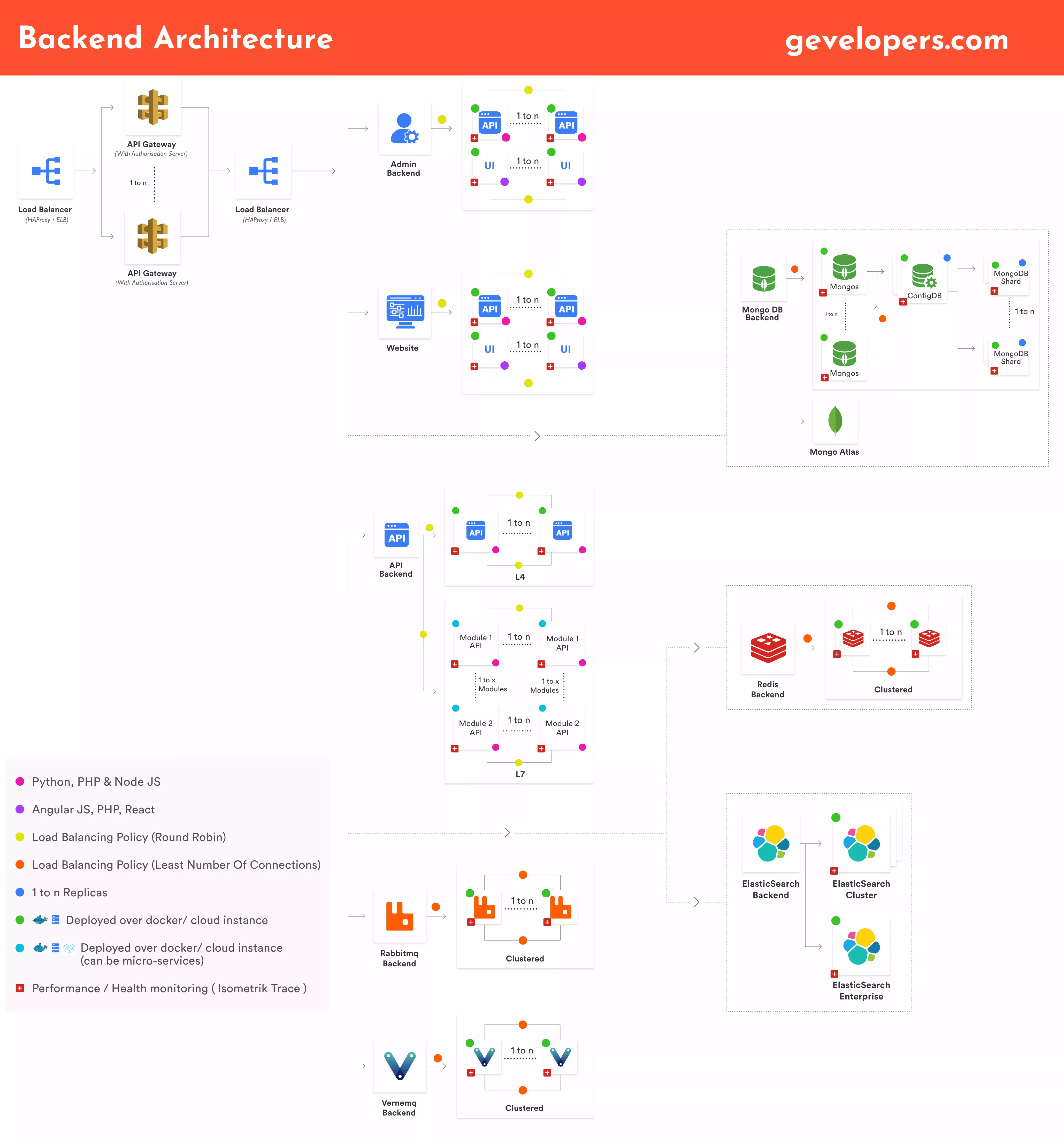 Will I get sued for using this product which is being advertised as a clone of a popular product/app?
We are deeply inspired by the popular apps we create CLONE PRODUCTS off but we by no means acquire any source code from any of these awesome companies and products.
We have taken strong and definitive steps to ensure we don't step any legal boundaries with any other popular product. We use the word CLONE mostly as a marketing trick and we in NO WAY reverse engineer any app to make our products. All our products have been built ground up in the company.
We have also taken steps to ensure we add unique flavors into the product to guarantee they stand out in the market-place. We have also ensured we put in unique UI elements so that it does not look exactly the same as any other popular product.
What have you done for making the app more secure ?
Most secure app infrastructure in the market where security extends from the mobile app to the API's.
Use of keychain on iOS and Android to store all credentials.
All API's are secured with a wildcard SSL certificate.
Use of JWT and JWE for securing all API's.
Load Balancer supported for horizontal scaling.
All customer data on the server is encrypted using 128 bit AES encryption.
Tele call between patient and healthcare professional is via secure WebRTC which is running on a secure WebRTC gateway which in-turn is running on a on-premise ( self hosted or cloud hosted ) server infrastructure.
Rate limit API and controller access to minimize the harm from automated attack tooling.
App secured from any DB injection.
App protected from clickjacking protection, XSS, MIME-Sniffing, HSTS, HPKP or set the CORS settings.
Security headers are enabled.
Scripts are not deployed with default credentials, particularly for admin users.
Uses a server-side, secure, built-in session manager that generates a new random session ID with high entropy after login. Session IDs should not be in the URL. Ids should also be securely stored and invalidated after logout, idle, and absolute timeouts.
JWT tokens are invalidated on the server after logout.
Can I resell this product ?
At the time of writing this page we have no RESELLERS of our products. We also don't allow any of our customers to re-sell the product once they acquire it from us. We do share the source code of the product with our customers but we provide them with a perpetual license which is bound by a contract that we sign when we are issued a purchase order. There is no license key in our software products but the legal contract that we sign prohibits our customers from re-selling our source code to any one else.
Can I sell my company?
We built Gevelopers.com with a mission to accelerate your journey to become an entrepreneur. Every entrepreneur's dream is to be acquired for multi million dollars and therefore we in no way prohibit you from selling your company to anybody else. The perpetual license will be transferred to the company that acquires your company and the same rules from point (4) will apply to that company as well.
Since you clone other apps, what will stop you from cloning my idea? Is my idea safe with you ?
We sign NDA with our clients to ensure we don't disclose their idea to anybody else. We usually have a product road map and all our products have a rate card that details what features we have on them and what are coming out soon. Anything outside that list can be protected with an NDA that we readily agree to sign. Therefore, your idea is perfectly safe with us.
Will you support my app after it goes live?
We provide free patches for bugs on our core products for a year after purchase. These patches are supplied via GIT pushes to your source code repository. We however don't do the actual code merge etc for you as that would cost us man hours.
We have paid support plans available. We know our apps best so for most of our customers it makes a lot of sense to hire our team for support. We have different support packages available depending on the SLA required ( Service Level Agreements).
Can I hire your team for customizing my app or for building a full custom application?
Logically thinking if you do buy our app and you want to customize it, there is no better team than ours to do it for you since we have developed all the underlying base code.
We have the biggest range of pre-built business applications in the market that cover several business models. We built all these products with the sole aim of reducing time to market and cost to market for our customers.
On average it costs over $100,000 to build most of these products that we have, so using them as a base to build your customized business idea will definitely bring your costs and time down significantly.
Most custom software development companies pitch you a full project plan to develop a product from scratch, a process that might take months and cost you pot loads of money, where-as we pull something out from our repotriotire, customize it and voila we have you a product in let's say 60 days 🙂
In case you do have an idea that is not similar to any of our pre-built products we can surely develop something totally custom, from scratch for you. We will try to re-use some of the micro-services and reusable software components to do some rapid application development.
We have done this successfully for large corporations who have raised multi million dollars in venture capital funds. Our team comes with a strong technical expertise in a broad range of technologies that cover:
API Development – GoLang, Node.JS, Python, Elixir (Erlang)
App Development – iOS ( Swift, Objective C) , Android (Java, Kotlin), Flutter, React Native
Web Application Development – React.JS, AngularJS 9.0, Next.JS, Vue.JS
Data Science & Analytics – Apache Kafka, Apache Spark, Apache Flink, Hadoop
Blockchain- Hyperledger
Desktop Application – Electron JS
What are my operation costs and 3rd party services I need for running the app?
The major costs involved for running applications of such nature are as follows:
Server costs for hosting the API's and Database – A decent configuration on AWS / Azure / Google / Digitalocean will cost you anywhere between $150-$200/month.
Content Delivery Network – Apps such as these require the content to be delivered seamlessly with low latency and low bandwidth consumption. We use a CDN to ensure we are doing image / video transformations to maintain content quality at different network speeds and different devices.
Text messages for verification codes – We generally use Twilio for sending text messages. The price for this depends on the country and can be tracked here @ https://www.twilio.com/pricing.
Transactional emails – We generally use services like Sendgrid, Mailgun or Amazon SES for sending transactional emails. All these services usually have a free tier that should hold good for new apps.
SSL – We secure all our apps via a Wildcard SSL certificate that secures all sub domains for a particular domain name. This is important for security. A pretty affordable place to get one will be here @ https://www.ssl2buy.com/alphassl-wildcard.php
Cloudflare – We use Cloudflare as a firewall and also often to manage the domain. It has a free tier and that usually is good enough. If under attack like maybe a DDOS attack , Cloudflare can prove to be a pretty solid first layer of defence.
Google Map API – We use google map api's for tagging locations with a post and also for sharing locations inside the chat. A google map API key with billing enabled is required to use this service.
Apple Developer Account – An apple developer account is required to host the app under your name. An account costs $99/year. Individual accounts are pretty easy to create but if you need the app to show under your company name then you will need to apply for a company account and that requires a DUNS number that you will need to first acquire to get listed as a developer with apple. Follow steps here @ https://learn.buildfire.com/en/articles/477266-how-to-create-an-apple-developer-account-and-enroll-in-the-program
Google Play Developer Account – A google play developer account is required to host an app under your name / your company's name on the Android play store. This costs $25 one time. You can get a google play developer account here @ https://play.google.com/apps/publish/signup/ .
Domain Name – A domain name is required to host the API's / website etc. A domain name can be bought from sources like GoDaddy etc. Price of a domain name really depends on its availability etc.