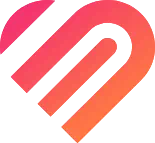 TINDER CLONE SCRIPT – CUSTOMIZABLE DATING APP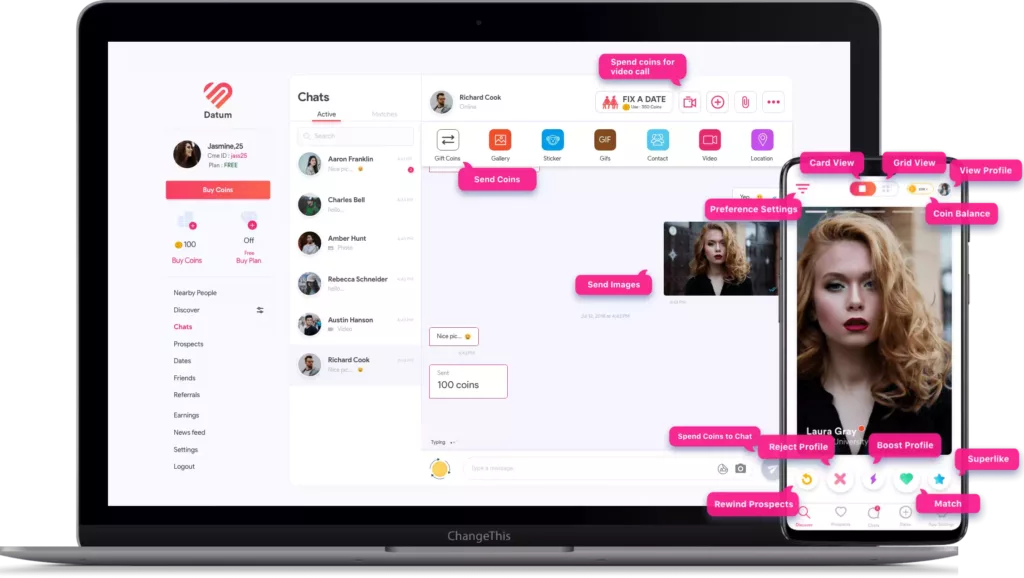 Datum – The Best Tinder Clone Software Solution for Your Dating App Startup
Datum, our Tinder clone script for iOS and Android is a quick, wonderful and imaginative route to engage with dates and get to know them better. This is the first Tinder Clone Script in the market built entirely on the MEAN stack leveraging Node.JS as its server side scripting technology, MongoDB as the server database, Socket.IO as the realtime chat engine.
Datum is an all round dating app script if you are an entrepreneur looking to start a dating app solution for any target group or any target market. Datum is a prebuilt solution, you just have to get the app customized based or your requirements or just buy the solution as it is (We will obviously brand it for you
What Is A Tinder Clone ?
Tinder clone is a dating app software solution that is based on the popular dating business model, Tinder. The term Tinder Clone is used to give a reference to the kind of app, app development companies are offering to the entrepreneurs.
What is a Tinder Clone Script?
A Tinder clone script is a source code that creates a perfect dating app solution based on the popular dating business model Tinder. You can modify the Tinder clone script by adding more and new features to the source code.
What are the Features of Tinder Clone App ?
Tinder clone app has features like 'Swipe & Match', 'Scheduling Date', 'Adding Preferences', 'Profile Video/Picture', 'Newsfeed', 'Chats', 'Audio/Video Call Feature', 'Advanced Subscription Plans', 'Coins Wallet' and many more!
Why Choose Tinder Clone?
The dating industry has over the years done extremely well with the new generation. Following statistics is the proof of that:
$3 Billion industry, alone in USA (Imagine in the whole world ).
600 million singles have access to the Internet.
Online dating is the most popular way for heterosexual couples to meet.
Our Tinder app clone is absolutely customizable with dynamic preference settings on the admin panel. Build your own dating app script with our Tinder Clone.
WHY CHOOSE DATUM AS THE DATING SOFTWARE WITH EARNINGS MODEL FOR APP USERS?
Datum has been designed keeping the best UI features from top dating apps like Tinder, Grindr, OkCupid, Happn & more. This feature can help your dating app stand out from the rest of the dating apps. The module has 2 wallets as against one in all of the other apps.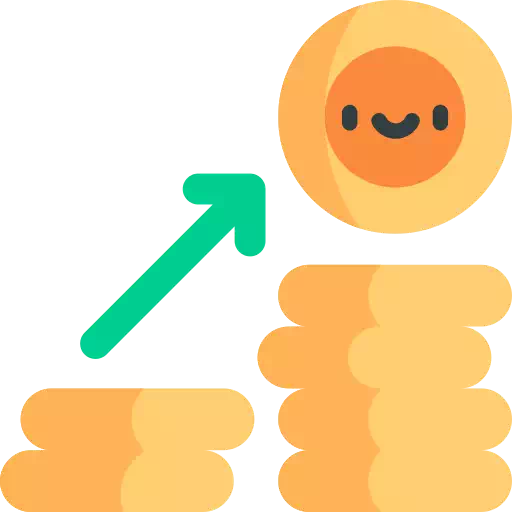 Coins Wallet
The coins you purchase or earn by watching advertisement videos gets credited to your coins wallet.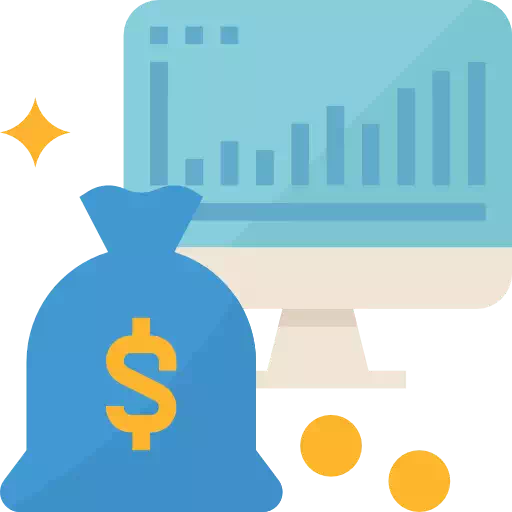 Earnings Wallet
The gifts people send to connect with you goes to your earnings wallet. Some percentage of this gift goes to the app owner as commission.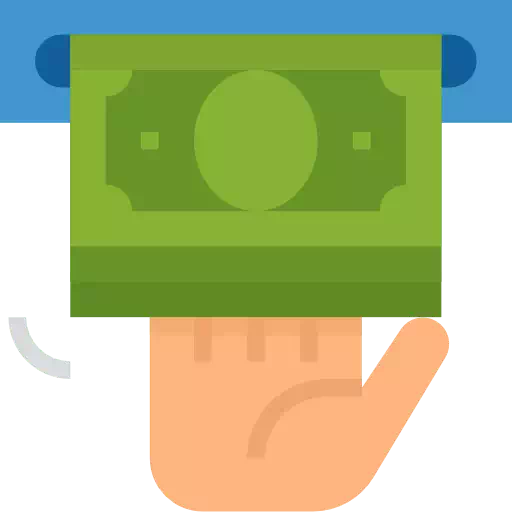 Withdraw Money
The amount in the user's earnings wallet can now be withdrawn by them. Either via PayPal or whichever means they choose.
DATUM GRAPHICAL FLOW
Prospects and Matches
Datum has been inspired by Tinder & other Tinder-like apps. The entire browsing to matching process is made simple with the 'Swipe & Match' functionality, and our own unique features to improve user experience on the online dating software platform.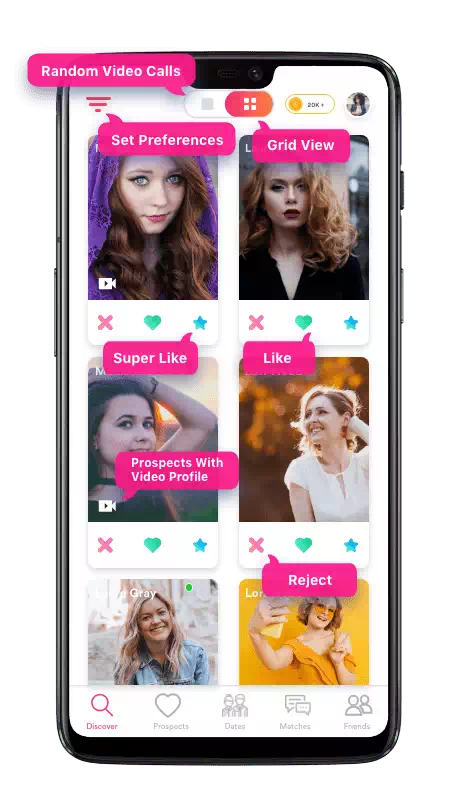 FIND OTHER POTENTIAL MATCHES
Tinder like logic here to find potential matches. Grid view of prospects, set preferences, switch to random calls, prospects with video profile, visit your coins wallet, like, superlike or reject.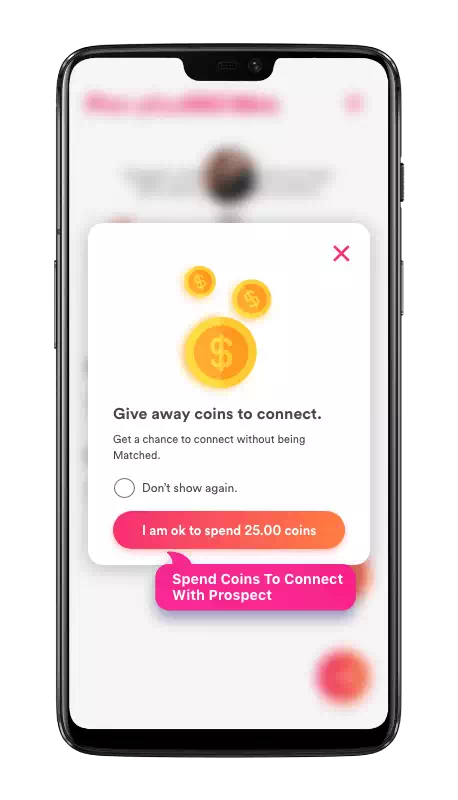 CHAT BEFORE GETTING MATCHED
Users can spend coins to send a chat message before they get matched. The app and the other user i.e. message receiver earn a % commission every time these coins are spent.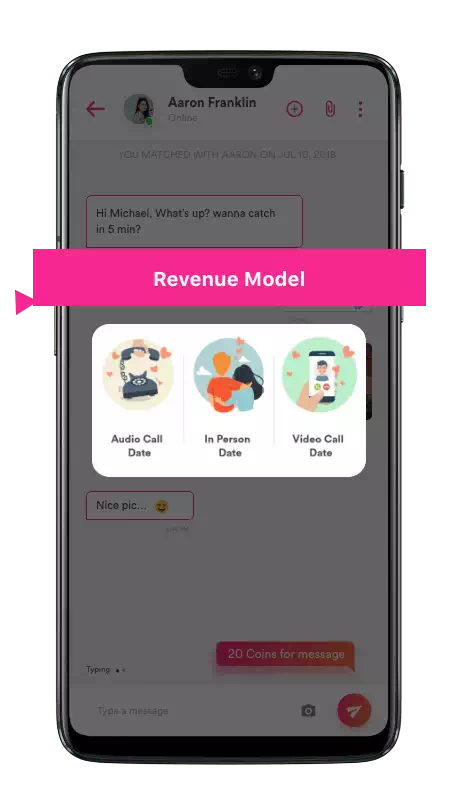 SETUP DATES OVER AUDIO / VIDEO CALL
Users need to spend coins to set up a date with other users on the app. App makes a % commission whenever coins are spent to set up a date.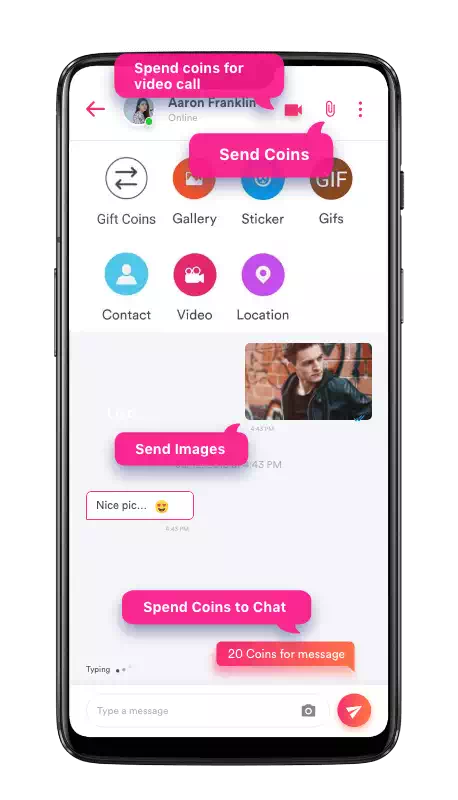 WHATSAPP LIKE CHAT
Chat with other users in real-time. Send Images, gifs, videos, location, and contacts in chats like on Whatsapp.
SEARCH PREFERENCES
Set your preferences for your perfect match. Gender, age, height, distance and more.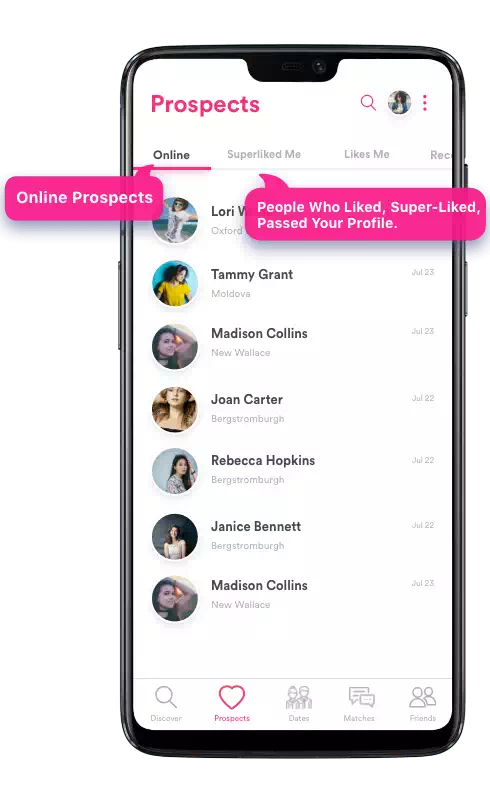 PROSPECTS
This feature will label potential matches as top prospects categorized in sections such as online prospects, Likes Me, Superliked Me etc.
Monetization
Datum would not be best dating software for your online dating business if not for the UI features & in-app monetization features. We are constantly innovating with new monetization strategies to enable our dating script owners to efficiently utilize in-app microtransactions.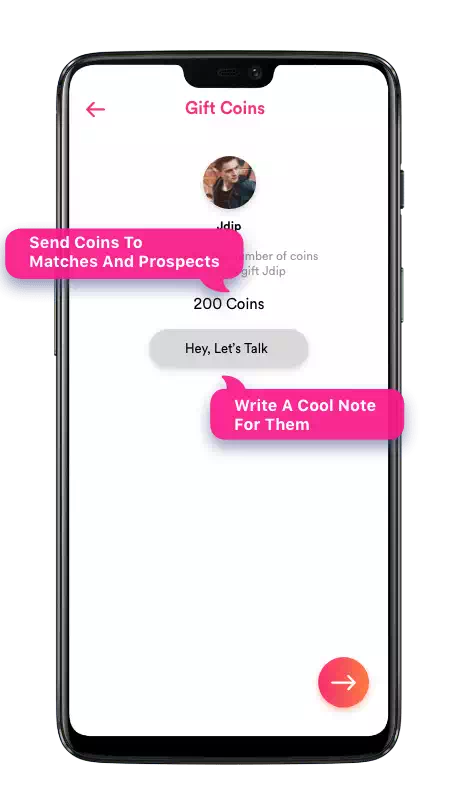 SEND GIFTS
Send coins to matches and prospects. Write a cool note for them.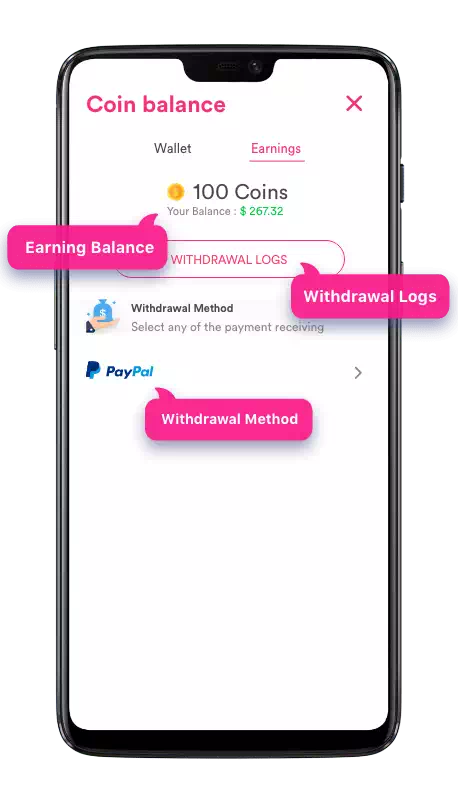 EARN MONEY
Users can spend coins to connect with prospects they are not matched with. A % of the amount goes to the person they are spending the amount on, and the rest of it comes to the admin. A platform for mutual benefits.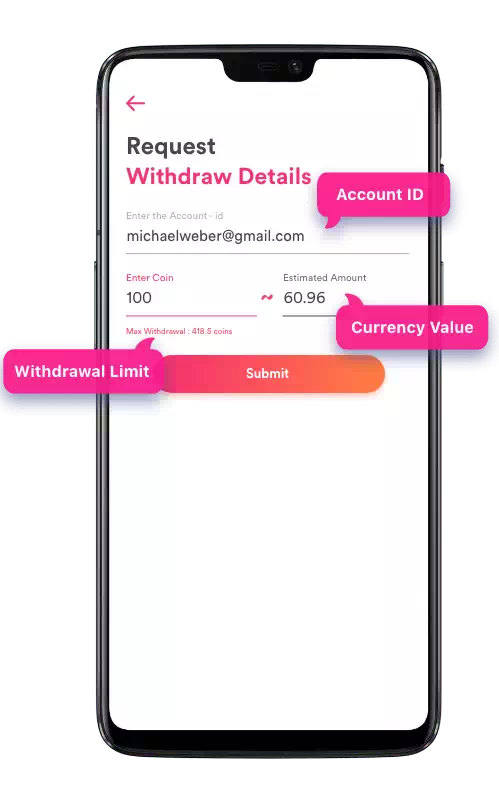 WITHDRAW EARNINGS
Withdraw earnings and the wallet money directly to your bank account.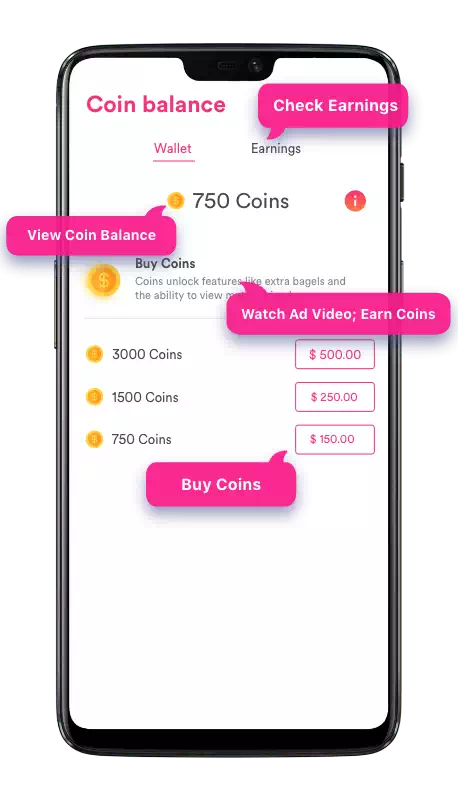 BUY COINS
Fill up your wallet with in-app coin purchases, spend the coins to access all the cool features.
Signup and Profile Setup
We have kept a simple registration process so that the users can sign-up their profiles using their social media accounts or phone number quickly and enjoy the video chat dating app. They can also set up their profiles by uploading their preferences, photos and videos on the periscope clone.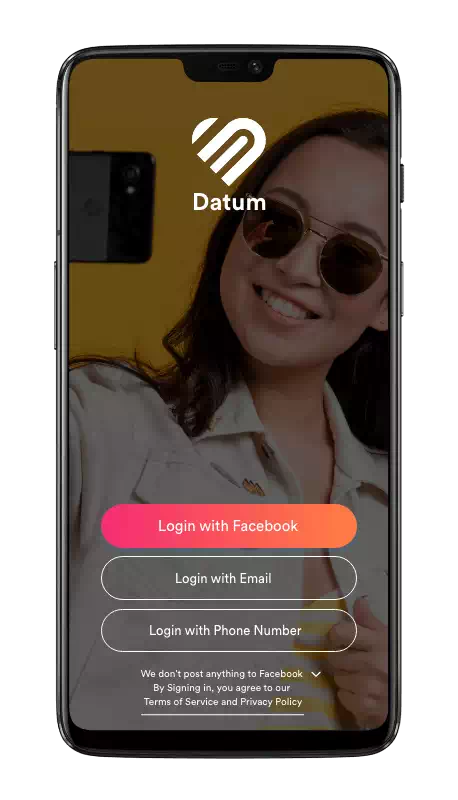 LOGIN OPTIONS
Either log in with your facebook id, email id or via your phone number.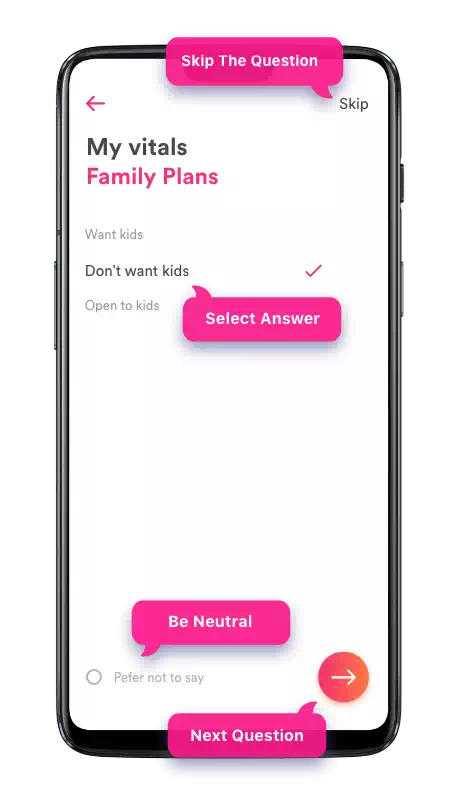 HINGE LIKE USER ON-BOARDING
Simple, easy, and impressive. Guides users through setting up a profile.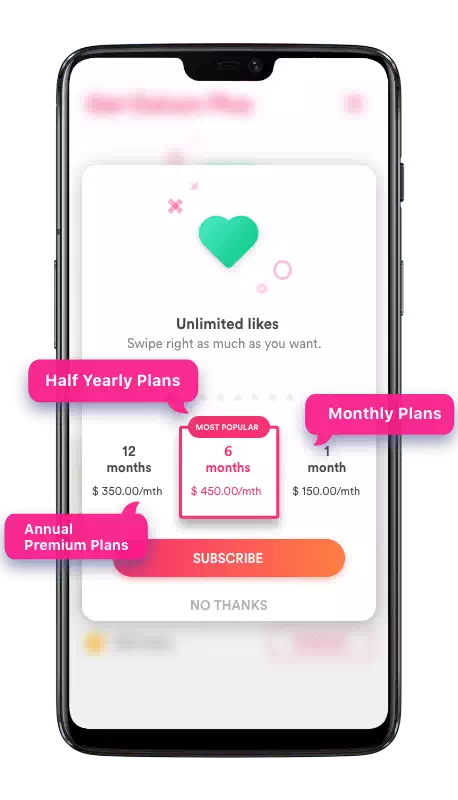 BUY PREMIUM MEMBERSHIP
Buy premium membership to enjoy the perks and to get everything.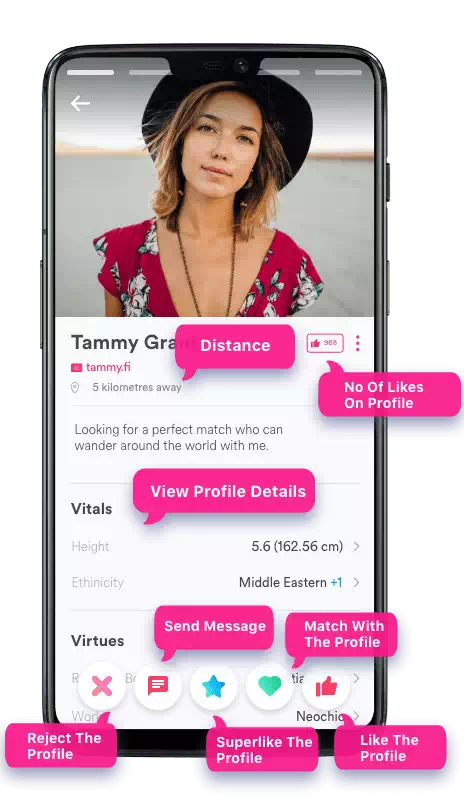 PROFILE DETAILS
Allows you to view the details such as name, age, distance, religious beliefs, vitals of other users. You can also like the profile.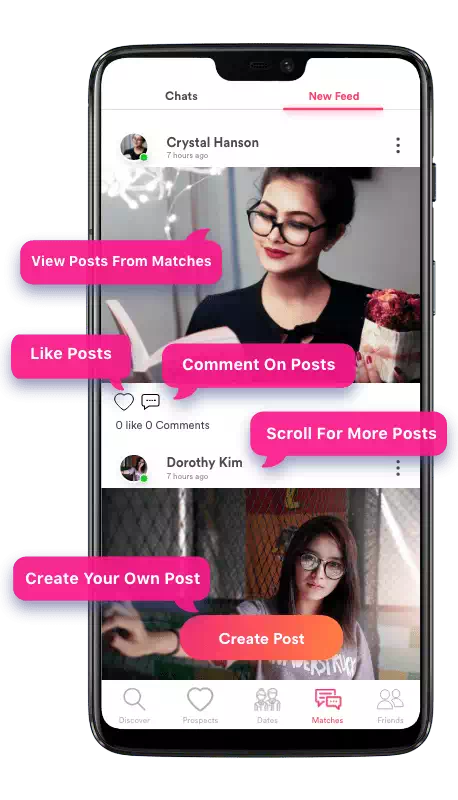 SOCIAL FEED FROM MATCHES
Learn more about people you are most interested in. Get real-time updates about what they are doing across their social media networks.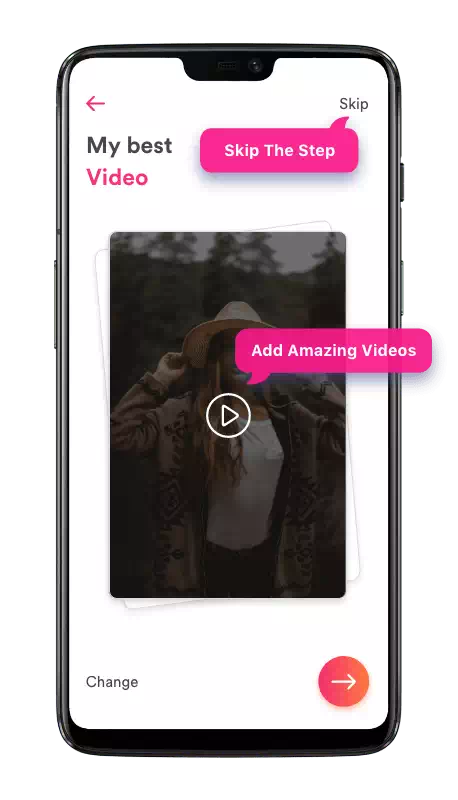 VIDEO PROFILE
Lets you upload a video in your profile. Videos can provide a better glimpse of your personality.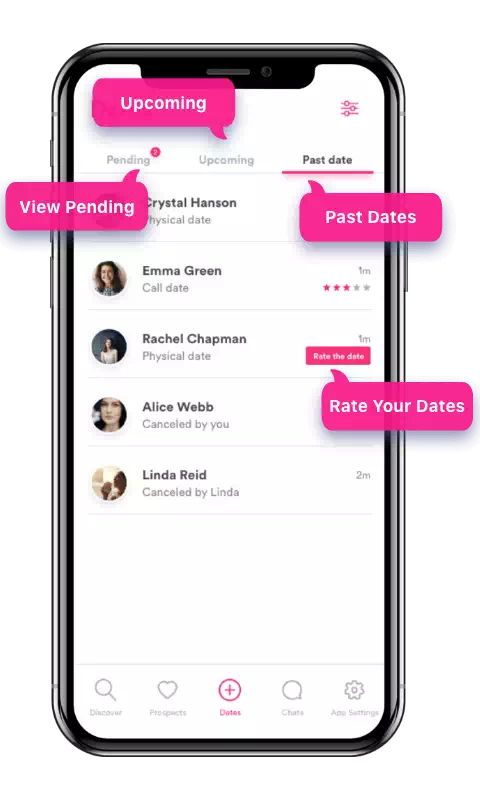 REVIEW YOUR DATE
Our dating script lets users rate their dates.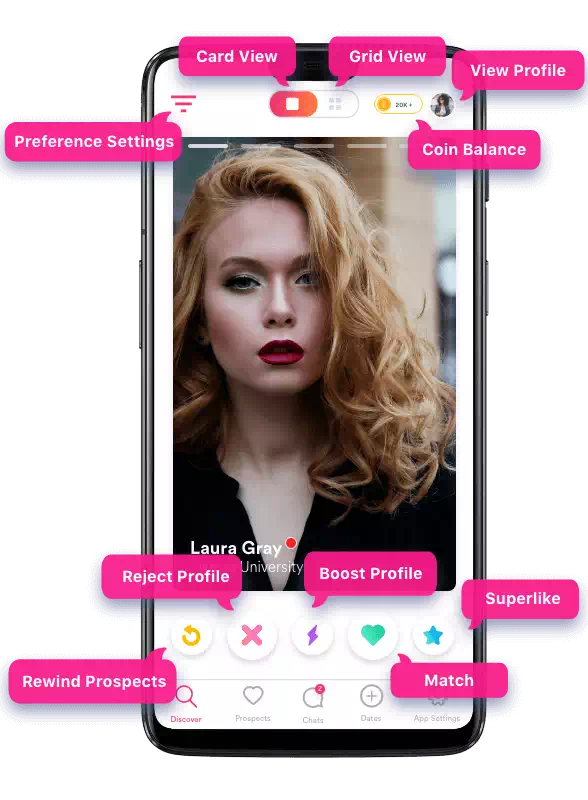 CARD VIEW
Tinder like swipeable card view.
How Tinder Monetizes The App
Check out the in-app purchases feature on our Tinder Clone App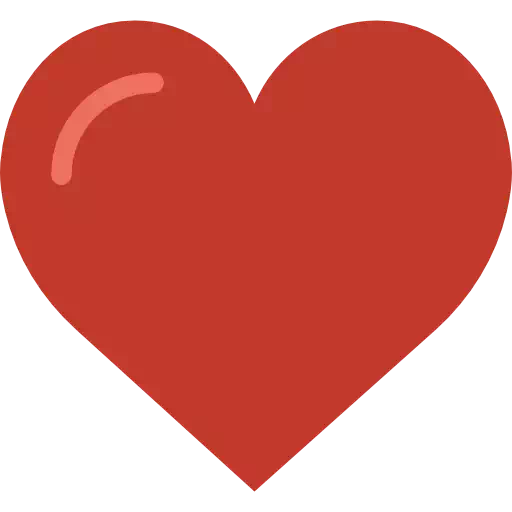 Extra Swipes, Likes, & Rewinds
Users can purchase extra Swipes, Likes, Rewinds, Passport etc.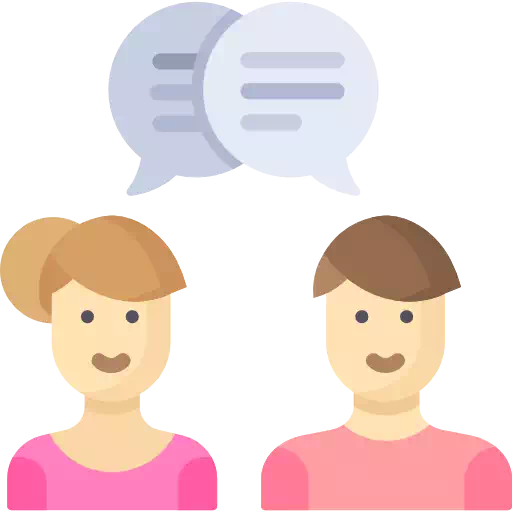 Chatting With Unmatched Profiles
By paying a certain amount, users can now chat with unmatched profiles listed on the app.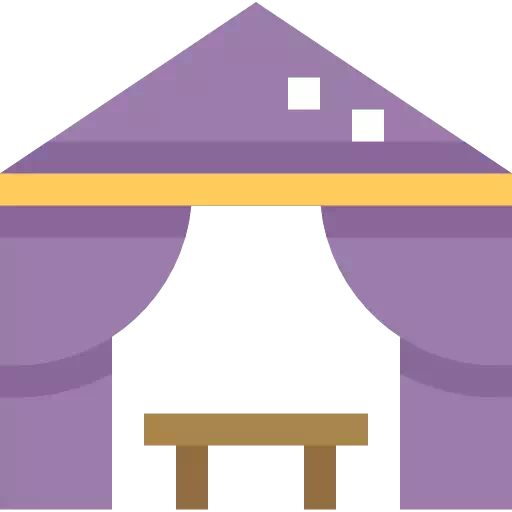 Setup Physical Dates
Users can use Datum coins to set up a physical date on the app itself. Users can set up the date, venue & time for the meetup with in-app reminder notifications sent out to both the matched users.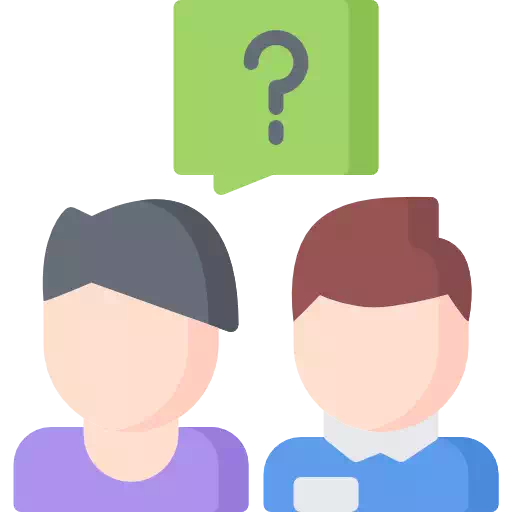 Random Matches
Instead of hoping for a match, users can pay a certain amount to get randomly matched with other users and can begin chatting.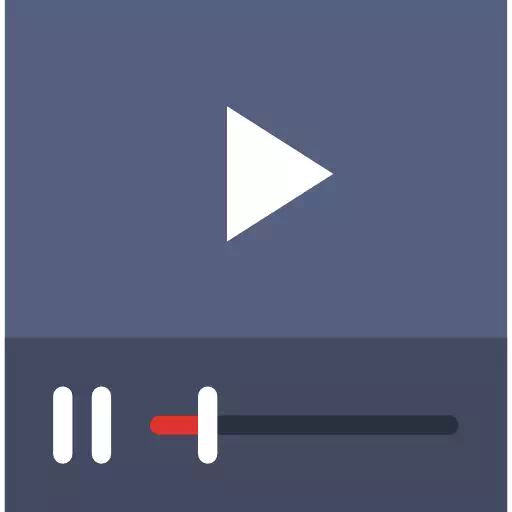 Watch Promotional Videos
Users can watch promotional videos provided by third-party vendors to earn extra coins, your custom Tinder clone app earns commission based on number of videos watched or products purchased via referrals.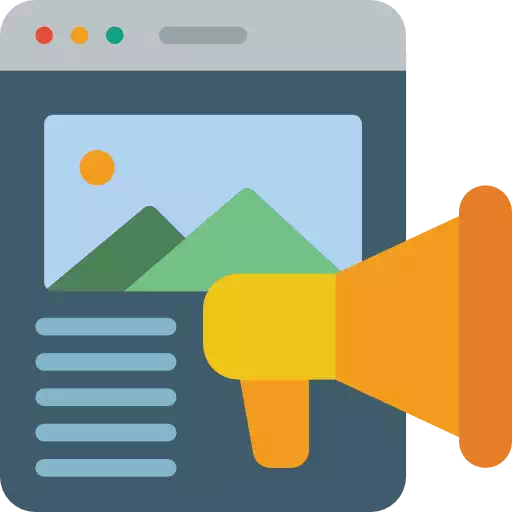 In-App Advertisements
In-app advertisements provided by third-party vendors. Your custom Tinder clone app earns a commision based on the number of advertisement clicks or products purchased via referrals.
TINDER APP CLONE MONETIZATION FEATURES ENABLED BY
DATUM COINS
In-app currency that can be purchased via credit or debit cards. This currency is used to gain access to premium features on the Tinder clone app.
DATUM SUBSCRIPTIONS
Monthly/Yearly subscriptions to certain in-app monetized features such as extra Likes, Swipes, Rewinds etc.
AFFILIATE MARKETING
Affiliate Marketing powered by third-party ad services such as AdMob. You earn revenue through commissions from third-party vendors on your custom Tinder clone app.
DASHBOARD

DASHBOARD
You can view the total registrations done for the day, month, year and lifetime, user-activity, in-app purchases etc.

PREFERENCE SETTINGS
Preference settings can be configured from the admin dashboard itself. Our video dating software dynamically updates these settings on the mobile app.

USERS MANAGEMENT
The easy way to browse all registered users on the video dating app.

PROFILE VIEWS
Easy way to access to see which profile is being viewed by whom.

PROFILE LIKES
Analytics tool in our video dating script to track profile likes to see popular profiles on the dating software.

MATCHES
All the matches on the platform can be identified via the admin panel on our video dating software.

REPORTED LIST
Analyze all the reported users and see who has reported them and why. This feature is required for the app to be displayed on the Apple App Store.

PURCHASES
See the list of users who have purchased datum add-ons via in-app purchases.
Comparison Between Tinder and Datum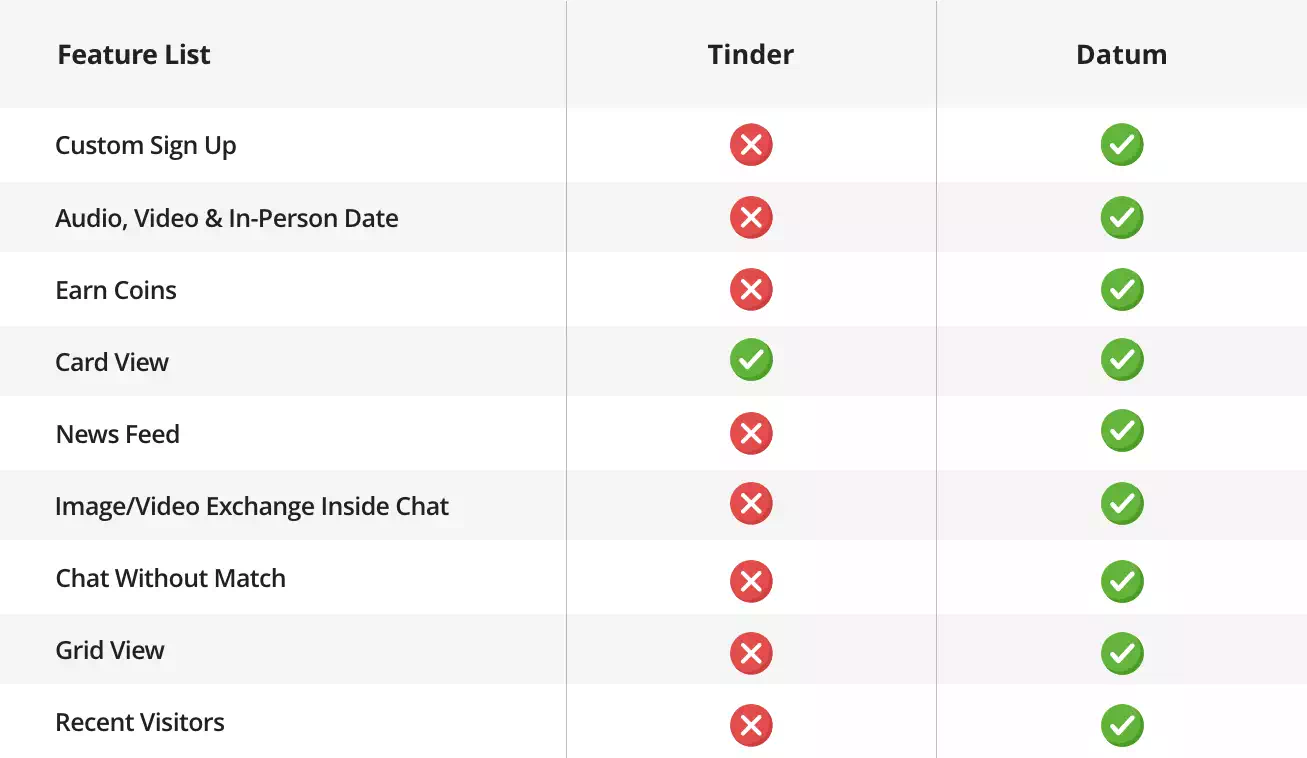 FAQs
Will my app scale in case we acquire thousands of users?
All our products can be scaled vertically and horizontally. All the backend components can be dockerized and clustered. Our products are built to support 100's of thousands of users. A good solid server infrastructure as shown below is a good example of a configuration built for scale.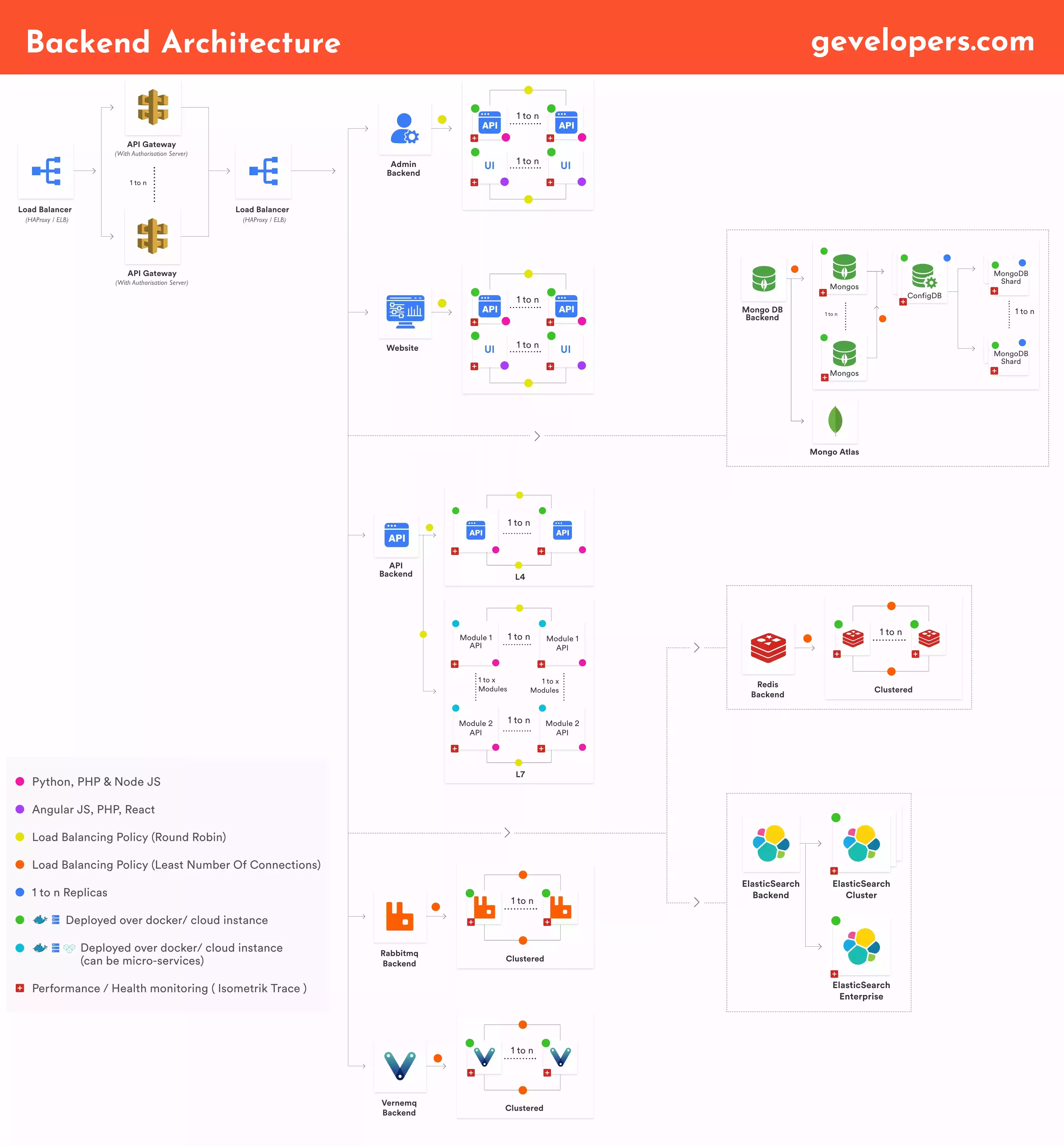 Will I get sued for using this product which is being advertised as a clone of a popular product/app?
We are deeply inspired by the popular apps we create CLONE PRODUCTS off but we by no means acquire any source code from any of these awesome companies and products.
We have taken strong and definitive steps to ensure we don't step any legal boundaries with any other popular product. We use the word CLONE mostly as a marketing trick and we in NO WAY reverse engineer any app to make our products. All our products have been built ground up in the company.
We have also taken steps to ensure we add unique flavors into the product to guarantee they stand out in the market-place. We have also ensured we put in unique UI elements so that it does not look exactly the same as any other popular product.
What have you done for making the app more secure ?
Most secure app infrastructure in the market where security extends from the mobile app to the API's.
Use of keychain on iOS and Android to store all credentials.
All API's are secured with a wildcard SSL certificate.
Use of JWT and JWE for securing all API's.
Load Balancer supported for horizontal scaling.
All customer data on the server is encrypted using 128 bit AES encryption.
Tele call between patient and healthcare professional is via secure WebRTC which is running on a secure WebRTC gateway which in-turn is running on a on-premise ( self hosted or cloud hosted ) server infrastructure.
Rate limit API and controller access to minimize the harm from automated attack tooling.
App secured from any DB injection.
App protected from clickjacking protection, XSS, MIME-Sniffing, HSTS, HPKP or set the CORS settings.
Security headers are enabled.
Scripts are not deployed with default credentials, particularly for admin users.
Uses a server-side, secure, built-in session manager that generates a new random session ID with high entropy after login. Session IDs should not be in the URL. Ids should also be securely stored and invalidated after logout, idle, and absolute timeouts.
JWT tokens are invalidated on the server after logout.
Can I resell this product ?
At the time of writing this page we have no RESELLERS of our products. We also don't allow any of our customers to re-sell the product once they acquire it from us. We do share the source code of the product with our customers but we provide them with a perpetual license which is bound by a contract that we sign when we are issued a purchase order. There is no license key in our software products but the legal contract that we sign prohibits our customers from re-selling our source code to any one else.
Can I sell my company?
We built Gevelopers.com with a mission to accelerate your journey to become an entrepreneur. Every entrepreneur's dream is to be acquired for multi million dollars and therefore we in no way prohibit you from selling your company to anybody else. The perpetual license will be transferred to the company that acquires your company and the same rules from point (4) will apply to that company as well.
Since you clone other apps, what will stop you from cloning my idea? Is my idea safe with you ?
We sign NDA with our clients to ensure we don't disclose their idea to anybody else. We usually have a product road map and all our products have a rate card that details what features we have on them and what are coming out soon. Anything outside that list can be protected with an NDA that we readily agree to sign. Therefore, your idea is perfectly safe with us.
Will you support my app after it goes live?
We provide free patches for bugs on our core products for a year after purchase. These patches are supplied via GIT pushes to your source code repository. We however don't do the actual code merge etc for you as that would cost us man hours.
We have paid support plans available. We know our apps best so for most of our customers it makes a lot of sense to hire our team for support. We have different support packages available depending on the SLA required ( Service Level Agreements).
Can I hire your team for customizing my app or for building a full custom application?
Logically thinking if you do buy our app and you want to customize it, there is no better team than ours to do it for you since we have developed all the underlying base code.
We have the biggest range of pre-built business applications in the market that cover several business models. We built all these products with the sole aim of reducing time to market and cost to market for our customers.
On average it costs over $100,000 to build most of these products that we have, so using them as a base to build your customized business idea will definitely bring your costs and time down significantly.
Most custom software development companies pitch you a full project plan to develop a product from scratch, a process that might take months and cost you pot loads of money, where-as we pull something out from our repotriotire, customize it and voila we have you a product in let's say 60 days 🙂
In case you do have an idea that is not similar to any of our pre-built products we can surely develop something totally custom, from scratch for you. We will try to re-use some of the micro-services and reusable software components to do some rapid application development.
We have done this successfully for large corporations who have raised multi million dollars in venture capital funds. Our team comes with a strong technical expertise in a broad range of technologies that cover:
API Development – GoLang, Node.JS, Python, Elixir (Erlang)
App Development – iOS ( Swift, Objective C) , Android (Java, Kotlin), Flutter, React Native
Web Application Development – React.JS, AngularJS 9.0, Next.JS, Vue.JS
Data Science & Analytics – Apache Kafka, Apache Spark, Apache Flink, Hadoop
Blockchain- Hyperledger
Desktop Application – Electron JS
What are my operation costs and 3rd party services I need for running the app?
The major costs involved for running applications of such nature are as follows:
Server costs for hosting the API's and Database – A decent configuration on AWS / Azure / Google / Digitalocean will cost you anywhere between $150-$200/month.
Content Delivery Network – Apps such as these require the content to be delivered seamlessly with low latency and low bandwidth consumption. We use a CDN to ensure we are doing image / video transformations to maintain content quality at different network speeds and different devices.
Text messages for verification codes – We generally use Twilio for sending text messages. The price for this depends on the country and can be tracked here @ https://www.twilio.com/pricing.
Transactional emails – We generally use services like Sendgrid, Mailgun or Amazon SES for sending transactional emails. All these services usually have a free tier that should hold good for new apps.
SSL – We secure all our apps via a Wildcard SSL certificate that secures all sub domains for a particular domain name. This is important for security. A pretty affordable place to get one will be here @ https://www.ssl2buy.com/alphassl-wildcard.php
Cloudflare – We use Cloudflare as a firewall and also often to manage the domain. It has a free tier and that usually is good enough. If under attack like maybe a DDOS attack , Cloudflare can prove to be a pretty solid first layer of defence.
Google Map API – We use google map api's for tagging locations with a post and also for sharing locations inside the chat. A google map API key with billing enabled is required to use this service.
Apple Developer Account – An apple developer account is required to host the app under your name. An account costs $99/year. Individual accounts are pretty easy to create but if you need the app to show under your company name then you will need to apply for a company account and that requires a DUNS number that you will need to first acquire to get listed as a developer with apple. Follow steps here @ https://learn.buildfire.com/en/articles/477266-how-to-create-an-apple-developer-account-and-enroll-in-the-program
Google Play Developer Account – A google play developer account is required to host an app under your name / your company's name on the Android play store. This costs $25 one time. You can get a google play developer account here @ https://play.google.com/apps/publish/signup/ .
Domain Name – A domain name is required to host the API's / website etc. A domain name can be bought from sources like GoDaddy etc. Price of a domain name really depends on its availability etc.