WHITE LABEL TAXI APP – BOOKING SOFTWARE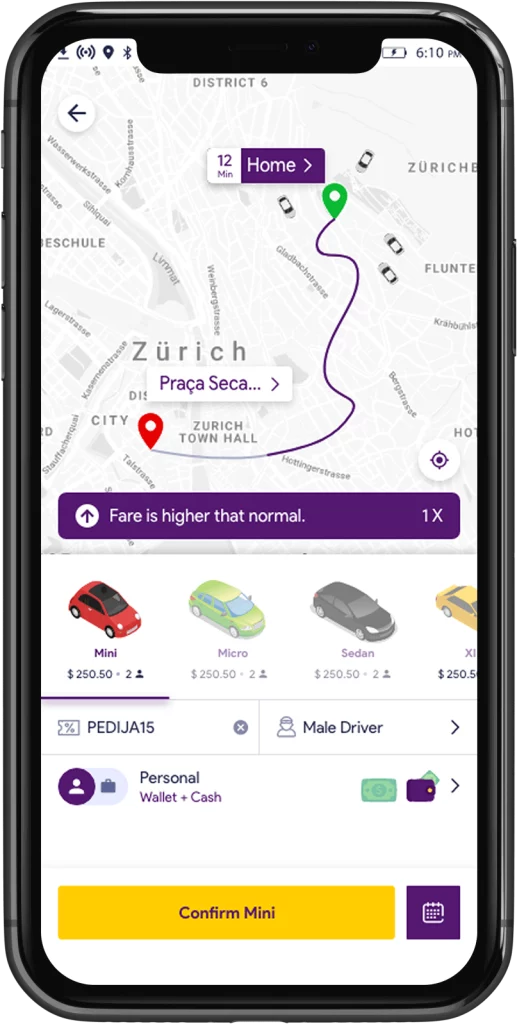 White Label Taxi App Booking Software – Karry was designed keeping the best features from top ridesharing scripts, taxi app scripts with additional features inspired from Uber, Ola, Didi, Lyft & more in mind. Automate and modernize your taxi fleet operations with a white label taxi app solution powered by cutting-edge dispatch technology. Read the complete technology solutions we use to Build an Uber Like App
What is a White Label Taxi App?
White label software is a software that is sold unbranded to a reseller. The reseller or customer can later add their own rebranding and use it or sell to other companies. For example, a software development company develops a white-label taxi management software and then sells it to various taxi startups. A white label taxi app generally has three major business model.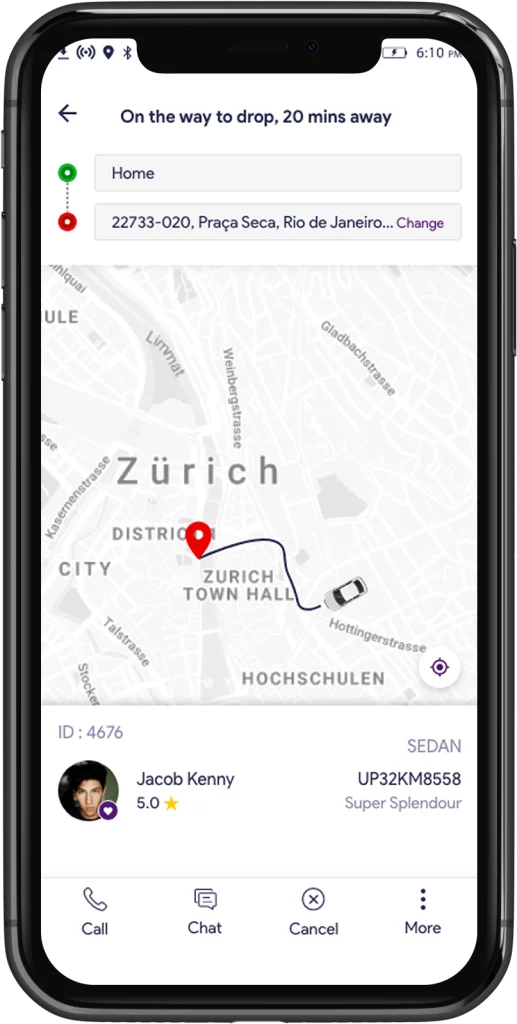 CUSTOMER APP | FEATURE-RICH & SEAMLESS
The Karry is a white label taxi booking app has been designed to hassle-free taxi booking solution for your customers. Equipped with live tracking, card payments, in-app wallets, driver preferences, referrals, ratings, multi-trip booking options, multi-language support & more features inspired from Uber, Ola, Didi & Lyft
Check – CUSTOMER APP DETAILS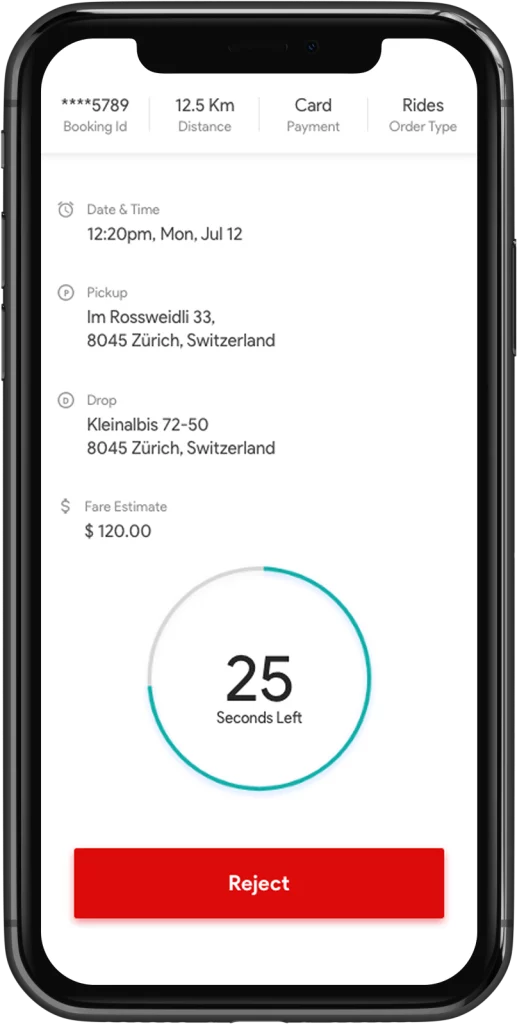 DRIVER APP | EASY-TO-USE & INTUITIVE
The Karry driver app on the white label app has been designed with an easy-to-use UI for drivers to quickly on-board themselves and start accepting booking requests. Drivers can view analytics on trips undertaken and connect their bank accounts directly with the app as well.
Karry Driver is also integrated a unique meter-based booking request for drivers to make manual trips as well
Check – DRIVER APP DETAILS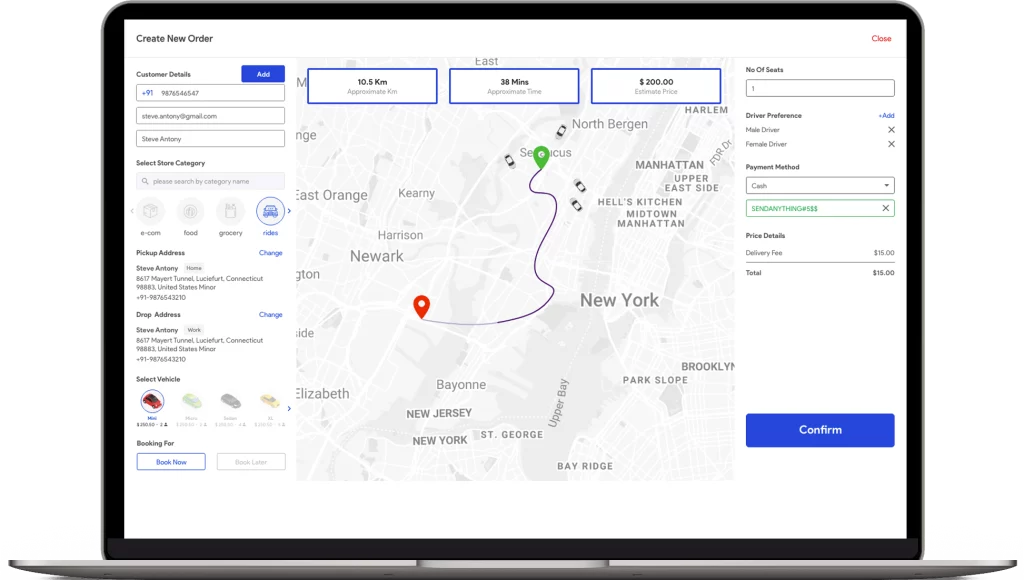 BEST ONLINE TAXI DISPATCH SYSTEM
Seamless web dispatcher dashboard crafted for assigned personnel to easily switch between assigning booking requests on demand and monitoring trips in real time.
ONLINE TAXI BOOKING SOFTWARE UI FLOW
Taking the best features from top taxi booking applications like , Karry is designed to be the perfect taxi booking app script with a feature-rich yet seamless UI experience for on-demand taxi bookers.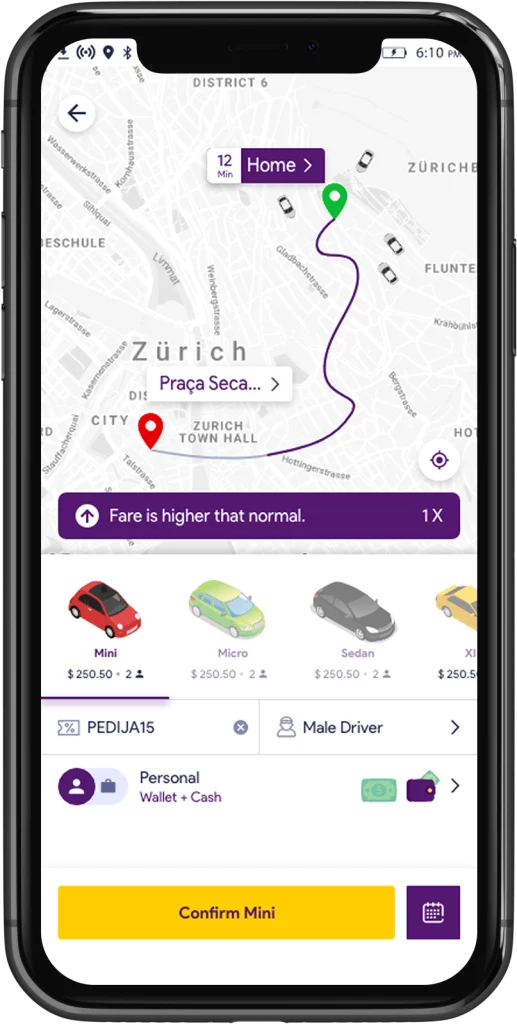 Home Screen
Users can book rides instantly and choose different modes of transportation on our home screen.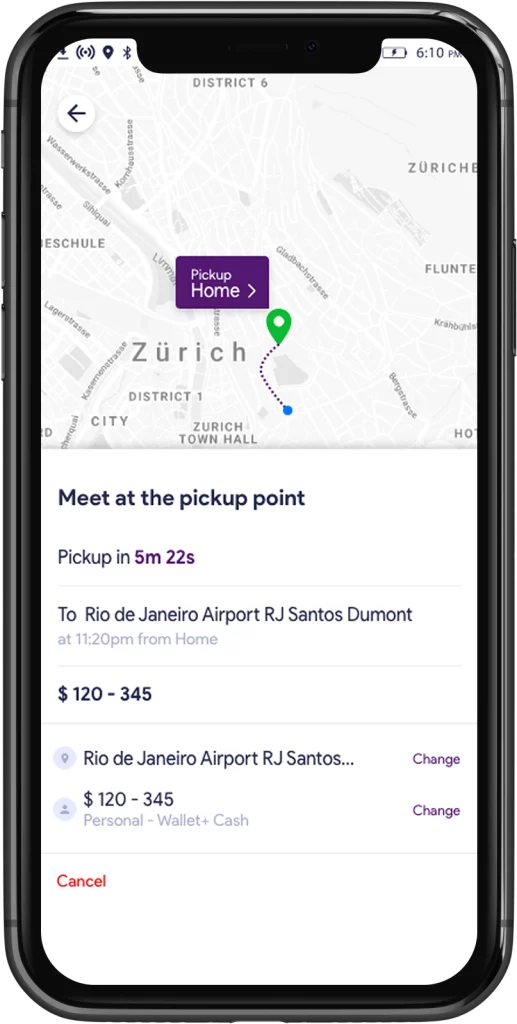 Change Your Preferences
Users can change the mode of payment, the destination and even cancel rides here.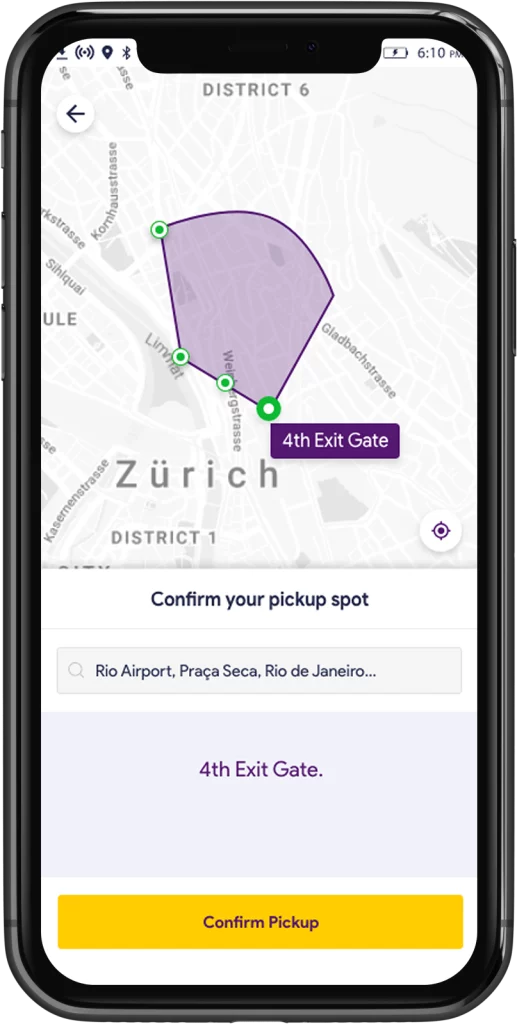 View & Update Ride Details
Based on your location, view a live view of available taxi drivers near you. You can choose an on-demand taxi service or schedule a ride for later.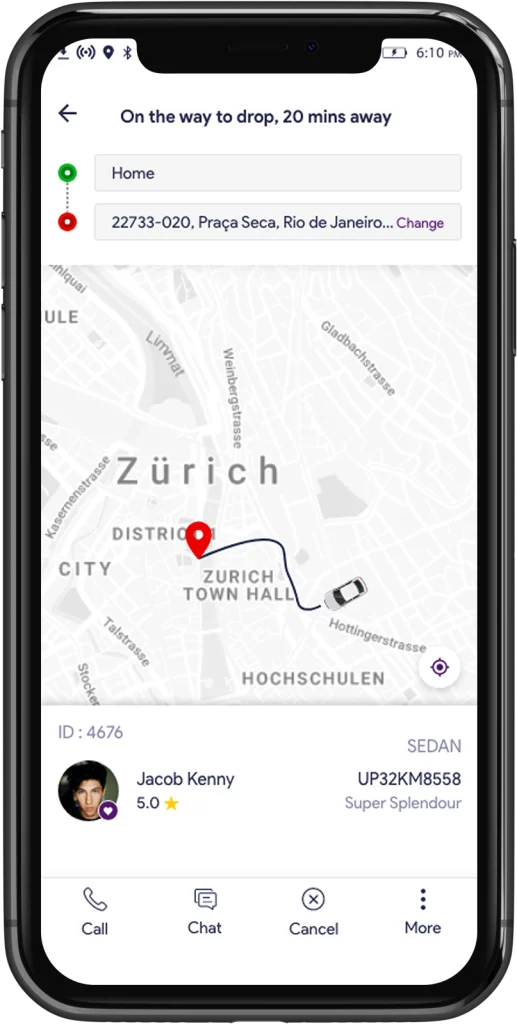 Live Tracking
Real-time map view of your booked taxi service integrated into our taxi booking software. Users can additionally view their load details call their drivers for additional route or load details.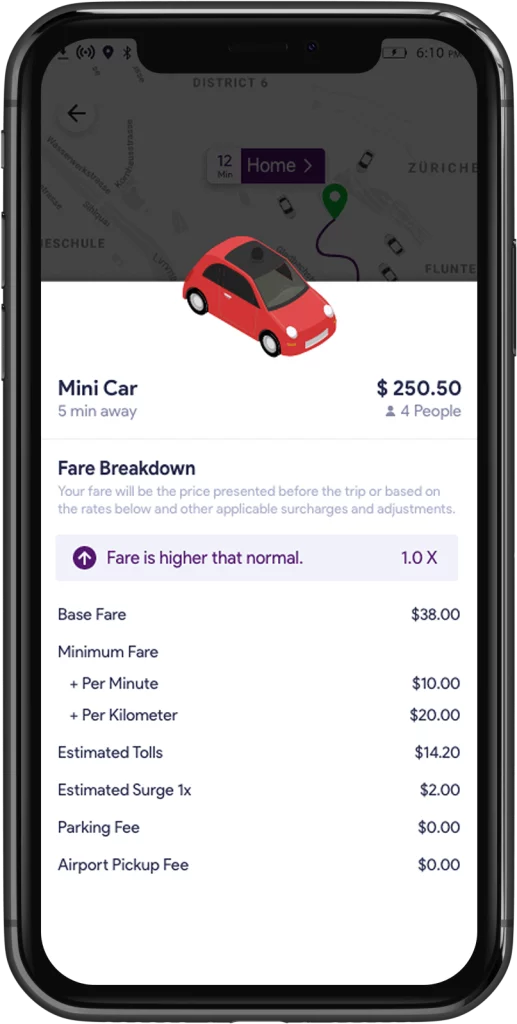 Fare Estimate
View the rate card for each individual vehicle type before booking.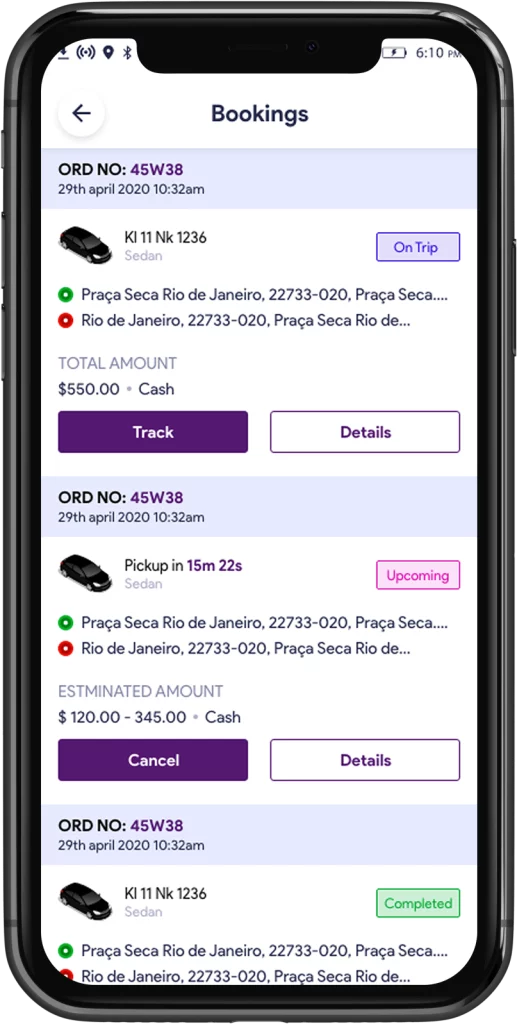 Your Bookings
A list of past and ongoing rides are visible on your bookings section
KARRY DRIVER APP
BEST APP FOR RIDE-HAILING/TAXI DRIVERS
The Karry white label app cab engagement software makes its easy for drivers to register themselves on the application, start accepting booking requests, track their earnings, integrate their bank accounts, refer other drivers & more. Drivers need to be approved by the admin before receiving booking requests.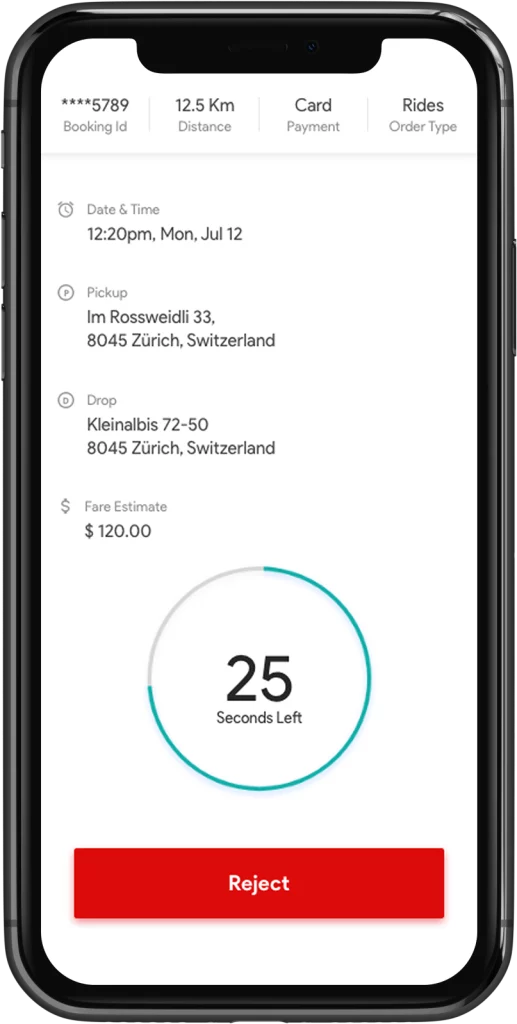 Live-Booking Requests
The Karry taxi booking script enables drivers to find customers nearby to their location looking to find a taxi on demand. Drivers can choose to accept or deny request unless manually assigned by the taxi dispatch system.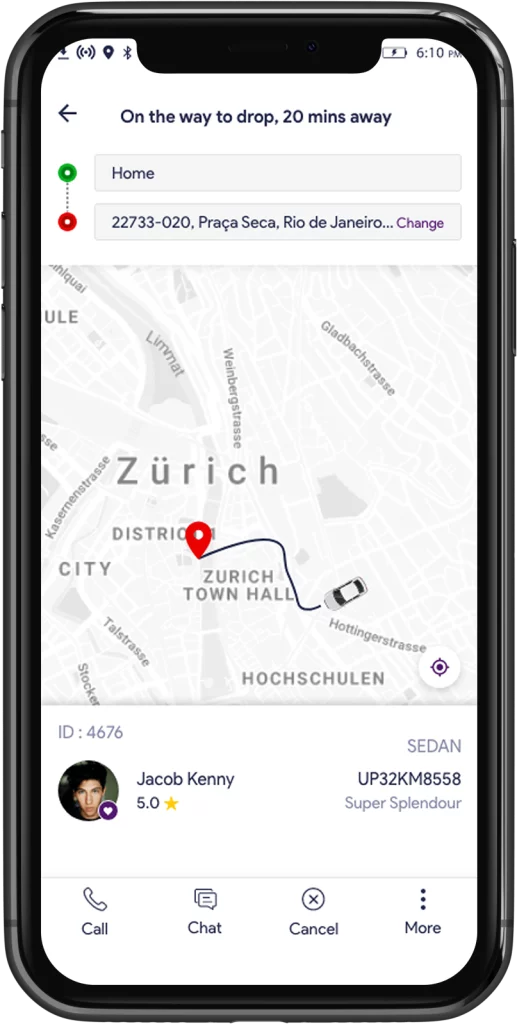 Live-Tracking & Trip Status Updates
The Karry taxi script comes with live-tracking features powered by Google Maps or Waze. Drivers can additionally update the status of the booked trip with a single swipe.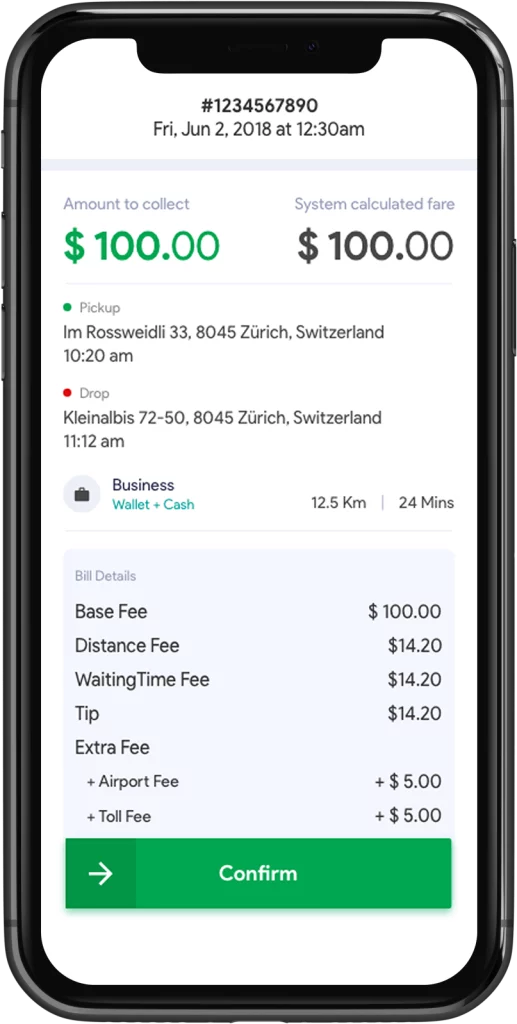 Invoice Details
View a detailed invoice of the trip undertaken on the white label taxi driver app.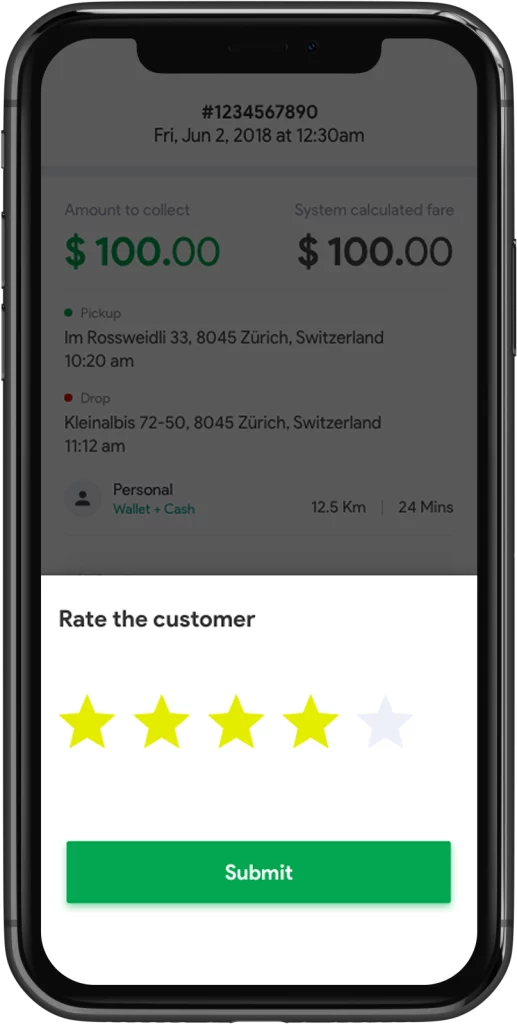 Ratings
Drivers can rate their passengers as well on the customized taxi driver app.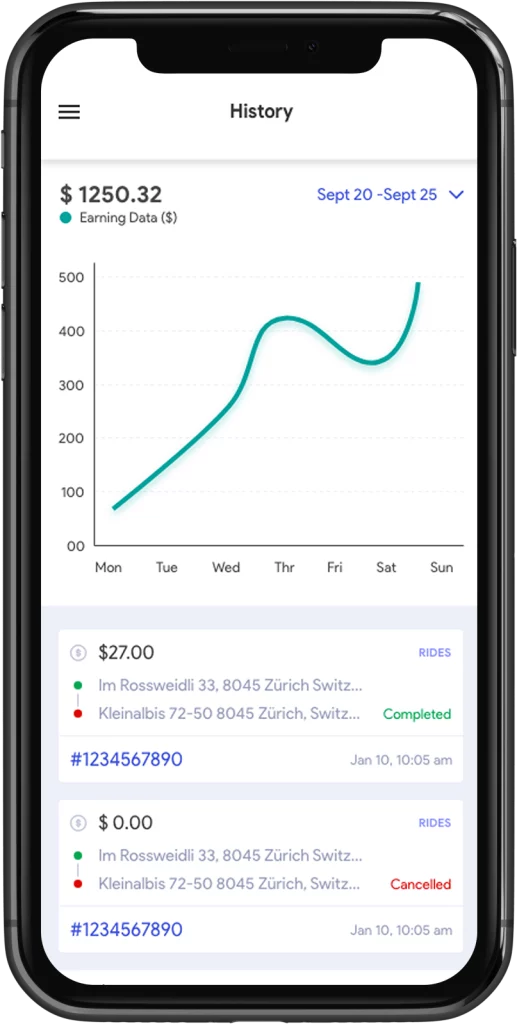 Analytics
We've integrated a detailed Driver Portal on the Karry Driver app. Drivers can view analytics of their trips undertaken and earnings.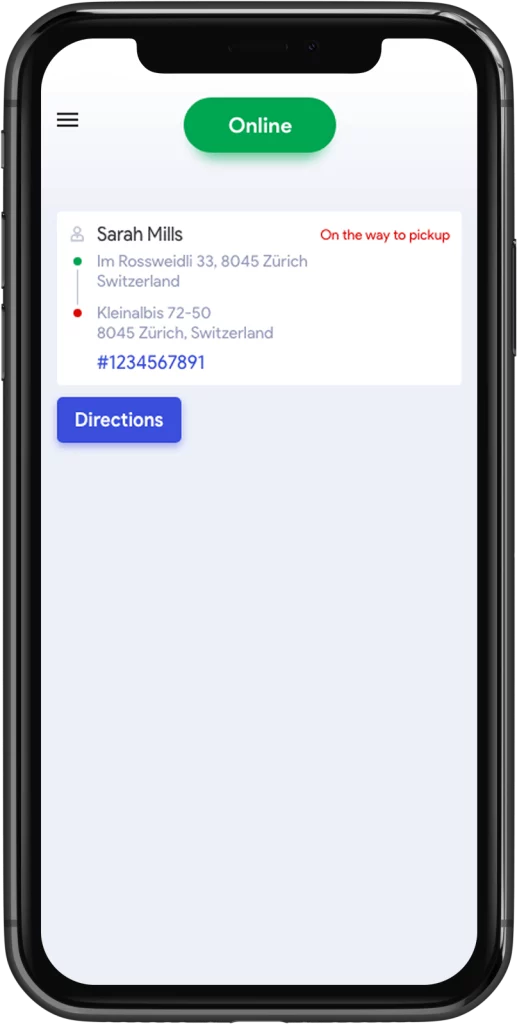 Choose From Rides
Taxi drivers can go online and choose their trips nearby and book their rides.
BEST ONLINE TAXI DISPATCH SYSTEM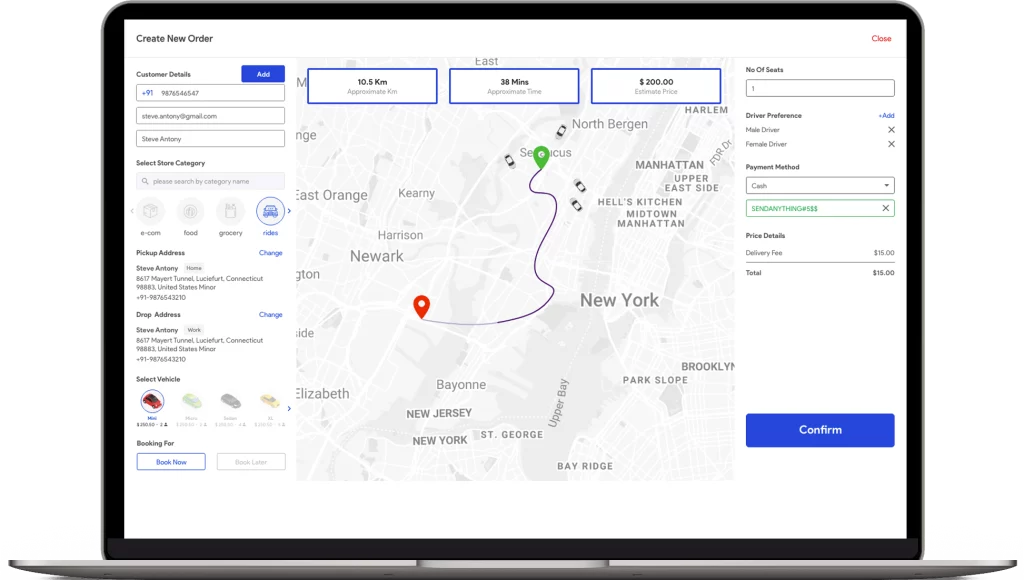 Bird's View – Overall view of all the on-demand & scheduled taxi jobs, online & offline drivers drivers, individual phone battery percentage etc.
Manual Bookings – Manually assign bookings to cab drivers on-demand. Enter details such as destination, payment method, vehicle type etc. on the taxi dispatch system.
Individual Job View – View the status of each individual taxi or transportation booking & their respective job status with in-app notifications.
ADMIN PANEL FEATURES
DRIVER MANAGEMENT
Manage all cab drivers on your custom taxi booking app. Accept or reject taxi drivers that register on the Karry driver application
FARE SETUP
Setup and manage fares for various on-demand ride sharing services based on cities, vehicle type, hourly rates, surges etc.
PROMOTIONS & REFERRALS
Setup and manage promotion codes and referral campaigns on your customizable taxi app.
TRACK BOOKINGS
View all taxi bookings in real time as they are being placed on the application. Track the status of each individual booking as well.
ACCOUNTING
Complete financial accounting system to keep track of earnings for various drivers registered on the app.
PAYROLL
Payroll management system integrated with the Karry white label taxi booking software. Manage cash & card earnings for each driver with direct payment into their respective bank accounts.
MANAGE SERVICES
Manage details of various taxi, carpooling, chauffeur booking services present on your customized cab booking app.
BIRD'S VIEW
View all ride bookings & trips in real time on a map across cities or manually created zones.
ZONE MANAGEMENT
Create zones for your service by drawing polylines on a map and set rates accordingly.
CORPORATE PARTNER MODULE
Our taxi booking software now comes with a Corporate module integrated. This enables your custom taxi booking script to integrate with various businesses as an employee transportation solution.
HOSPITALITY PARTNER MODULE
The Hospitality Partner module enables your custom ride booking software to partner with hotels, resorts, retreats etc. as a guest transportation solution.
MESSAGING
Push messages to various drives and customers, registered on the Karry ride-booking software, directly from the admin.
PAYMENT GATEWAYS
Integrated with Stripe for quick payment processing on the Uber like app.
LANGUAGE SETTINGS
Set up the various languages your customized online taxi script will cater to.
DRIVER ACCEPTANCE RATE
View the ride booking acceptance rate on all the registered drivers on the custom white label taxi app software.
DRIVER REFERRALS
Referral management software integrated into the white label taxi script to manage referrers and according commission rates.
APP UPDATES
Manage app update settings for all users who've downloaded the customized taxi app business app software.
MARKETING PROGRAMS
Dashboard to manage all referral programs, loyalty programs, promo campaigns etc. on the online taxi app management software.
REPORTS & REVIEWS
Keep a tab on the various taxi drivers and maintain high quality standards using ratings and reviews left by customers.
COMMISSION
Setup various app commission rates based on zone, service type, fares etc. on our taxi white label app script.
CUSTOMER FRAUD MANAGEMENT MODULE
Implemented to prevent a promo code from being used multiple times by a single customer through same device via duplicate fake accounts.
WHY CHOOSE KARRY AS YOUR WHITE LABEL RIDESHARE APP SOFTWARE SOLUTION?
Karry has been designed to be an all-rounded scalable & robust transport booking software solution for businesses all over. The software comprises of
100% Customizable
Gevelopers Taxi App can be customized for a variety of taxi booking and ride-sharing applications. Whether your taxi app idea is a unique on-demand taxi app / carpooling app / ride-hailing solution / transportation booking app etc. Karry can be tailored accordingly.
PCI Compliant
We assure PCI compliance so you will have not legal issues accepting in-app purchases with our cab hailing software script & online taxi booking script.
Prebuilt Scripts
With our proprietary pre-built online taxi dispatch software, customizable taxi booking & dispatch systems, robust & scalable cab management software's, we move our customizable taxi app from development to deployment faster than the top taxi app developers out there.
Scalable & Clean Design
With state of the art container technology, clean coding practices, use of microservice architecture while simultaneously integrating safety & security features on the taxi booking app – Karry is one of the most robust taxi cab dispatch software in the market today.
Multi-Language & Multi-Currency Support
Irrespective of your location or language preference, Karry can be tailored for any ride-sharing or transportation booking need, around the world.

SEO Friendly Design
All online taxi booking scripts developed using the Karry taxi software are designed keeping SEO & ASO practices for apps in mind.
App Monitoring & Chatbots
Our on-demand taxi app script solutions are the only ones in the market to provide chatbot-integrated app monitoring services. This ensures you have on-demand performance updates for your customizable taxi booking app software.
Security
The Karry white label taxi booking app & taxi dispatch system is not only robust & scalable but extremely secure as well. SSL-powered API's, Keychain, JWT, reverse proxy setup etc. ensures that security extends all the way from the app to each individual API.
FAQs
Will my app scale in case we acquire thousands of users?
All our products can be scaled vertically and horizontally. All the backend components can be dockerized and clustered. Our products are built to support 100's of thousands of users. A good solid server infrastructure as shown below is a good example of a configuration built for scale.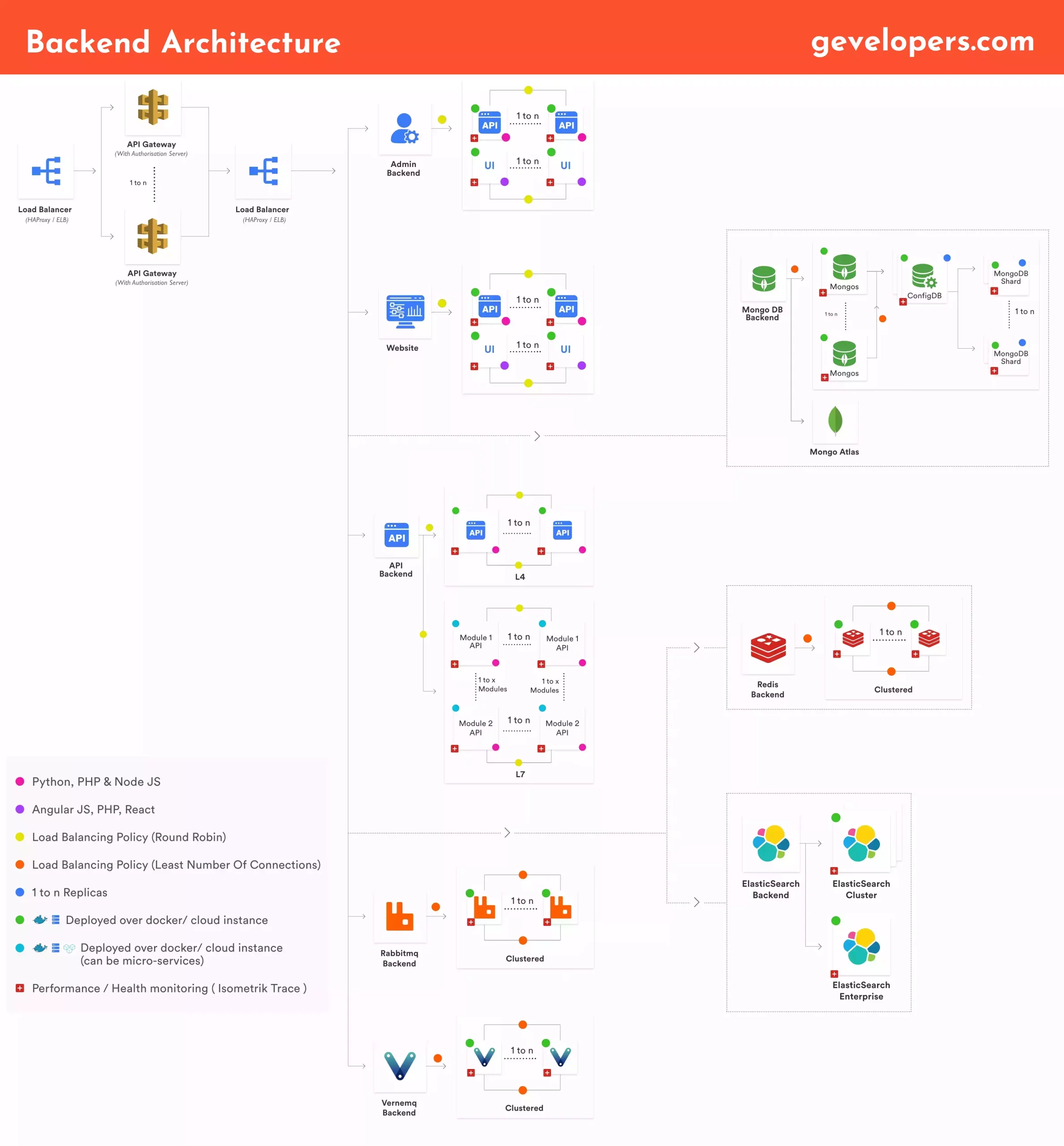 Will I get sued for using this product which is being advertised as a clone of a popular product/app?
We are deeply inspired by the popular apps we create CLONE PRODUCTS off but we by no means acquire any source code from any of these awesome companies and products.
We have taken strong and definitive steps to ensure we don't step any legal boundaries with any other popular product. We use the word CLONE mostly as a marketing trick and we in NO WAY reverse engineer any app to make our products. All our products have been built ground up in the company.
We have also taken steps to ensure we add unique flavors into the product to guarantee they stand out in the market-place. We have also ensured we put in unique UI elements so that it does not look exactly the same as any other popular product.
What have you done for making the app more secure ?
Most secure app infrastructure in the market where security extends from the mobile app to the API's.
Use of keychain on iOS and Android to store all credentials.
All API's are secured with a wildcard SSL certificate.
Use of JWT and JWE for securing all API's.
Load Balancer supported for horizontal scaling.
All customer data on the server is encrypted using 128 bit AES encryption.
Tele call between patient and healthcare professional is via secure WebRTC which is running on a secure WebRTC gateway which in-turn is running on a on-premise ( self hosted or cloud hosted ) server infrastructure.
Rate limit API and controller access to minimize the harm from automated attack tooling.
App secured from any DB injection.
App protected from clickjacking protection, XSS, MIME-Sniffing, HSTS, HPKP or set the CORS settings.
Security headers are enabled.
Scripts are not deployed with default credentials, particularly for admin users.
Uses a server-side, secure, built-in session manager that generates a new random session ID with high entropy after login. Session IDs should not be in the URL. Ids should also be securely stored and invalidated after logout, idle, and absolute timeouts.
JWT tokens are invalidated on the server after logout.
Can I resell this product ?
At the time of writing this page we have no RESELLERS of our products. We also don't allow any of our customers to re-sell the product once they acquire it from us. We do share the source code of the product with our customers but we provide them with a perpetual license which is bound by a contract that we sign when we are issued a purchase order. There is no license key in our software products but the legal contract that we sign prohibits our customers from re-selling our source code to any one else.
Can I sell my company?
We built Gevelopers.com with a mission to accelerate your journey to become an entrepreneur. Every entrepreneur's dream is to be acquired for multi million dollars and therefore we in no way prohibit you from selling your company to anybody else. The perpetual license will be transferred to the company that acquires your company and the same rules from point (4) will apply to that company as well.
Since you clone other apps, what will stop you from cloning my idea? Is my idea safe with you ?
We sign NDA with our clients to ensure we don't disclose their idea to anybody else. We usually have a product road map and all our products have a rate card that details what features we have on them and what are coming out soon. Anything outside that list can be protected with an NDA that we readily agree to sign. Therefore, your idea is perfectly safe with us.
Will you support my app after it goes live?
We provide free patches for bugs on our core products for a year after purchase. These patches are supplied via GIT pushes to your source code repository. We however don't do the actual code merge etc for you as that would cost us man hours.
We have paid support plans available. We know our apps best so for most of our customers it makes a lot of sense to hire our team for support. We have different support packages available depending on the SLA required ( Service Level Agreements).
Can I hire your team for customizing my app or for building a full custom application?
Logically thinking if you do buy our app and you want to customize it, there is no better team than ours to do it for you since we have developed all the underlying base code.
We have the biggest range of pre-built business applications in the market that cover several business models. We built all these products with the sole aim of reducing time to market and cost to market for our customers.
On average it costs over $100,000 to build most of these products that we have, so using them as a base to build your customized business idea will definitely bring your costs and time down significantly.
Most custom software development companies pitch you a full project plan to develop a product from scratch, a process that might take months and cost you pot loads of money, where-as we pull something out from our repotriotire, customize it and voila we have you a product in let's say 60 days 🙂
In case you do have an idea that is not similar to any of our pre-built products we can surely develop something totally custom, from scratch for you. We will try to re-use some of the micro-services and reusable software components to do some rapid application development.
We have done this successfully for large corporations who have raised multi million dollars in venture capital funds. Our team comes with a strong technical expertise in a broad range of technologies that cover:
API Development – GoLang, Node.JS, Python, Elixir (Erlang)
App Development – iOS ( Swift, Objective C) , Android (Java, Kotlin), Flutter, React Native
Web Application Development – React.JS, AngularJS 9.0, Next.JS, Vue.JS
Data Science & Analytics – Apache Kafka, Apache Spark, Apache Flink, Hadoop
Blockchain- Hyperledger
Desktop Application – Electron JS
What are my operation costs and 3rd party services I need for running the app?
The major costs involved for running applications of such nature are as follows:
Server costs for hosting the API's and Database – A decent configuration on AWS / Azure / Google / Digitalocean will cost you anywhere between $150-$200/month.
Content Delivery Network – Apps such as these require the content to be delivered seamlessly with low latency and low bandwidth consumption. We use a CDN to ensure we are doing image / video transformations to maintain content quality at different network speeds and different devices.
Text messages for verification codes – We generally use Twilio for sending text messages. The price for this depends on the country and can be tracked here @ https://www.twilio.com/pricing.
Transactional emails – We generally use services like Sendgrid, Mailgun or Amazon SES for sending transactional emails. All these services usually have a free tier that should hold good for new apps.
SSL – We secure all our apps via a Wildcard SSL certificate that secures all sub domains for a particular domain name. This is important for security. A pretty affordable place to get one will be here @ https://www.ssl2buy.com/alphassl-wildcard.php
Cloudflare – We use Cloudflare as a firewall and also often to manage the domain. It has a free tier and that usually is good enough. If under attack like maybe a DDOS attack , Cloudflare can prove to be a pretty solid first layer of defence.
Google Map API – We use google map api's for tagging locations with a post and also for sharing locations inside the chat. A google map API key with billing enabled is required to use this service.
Apple Developer Account – An apple developer account is required to host the app under your name. An account costs $99/year. Individual accounts are pretty easy to create but if you need the app to show under your company name then you will need to apply for a company account and that requires a DUNS number that you will need to first acquire to get listed as a developer with apple. Follow steps here @ https://learn.buildfire.com/en/articles/477266-how-to-create-an-apple-developer-account-and-enroll-in-the-program
Google Play Developer Account – A google play developer account is required to host an app under your name / your company's name on the Android play store. This costs $25 one time. You can get a google play developer account here @ https://play.google.com/apps/publish/signup .
Domain Name – A domain name is required to host the API's / website etc. A domain name can be bought from sources like GoDaddy etc. Price of a domain name really depends on its availability etc.