Create your own project based team for evolving scope
With multiple engagement models in place, we noted a factor considered by our 3000+ clients while choosing the RIGHT MODEL. That is, how much control and understanding they have with the present scope of work. Choosing the right model via expert consultation really makes a difference, believe it or not!!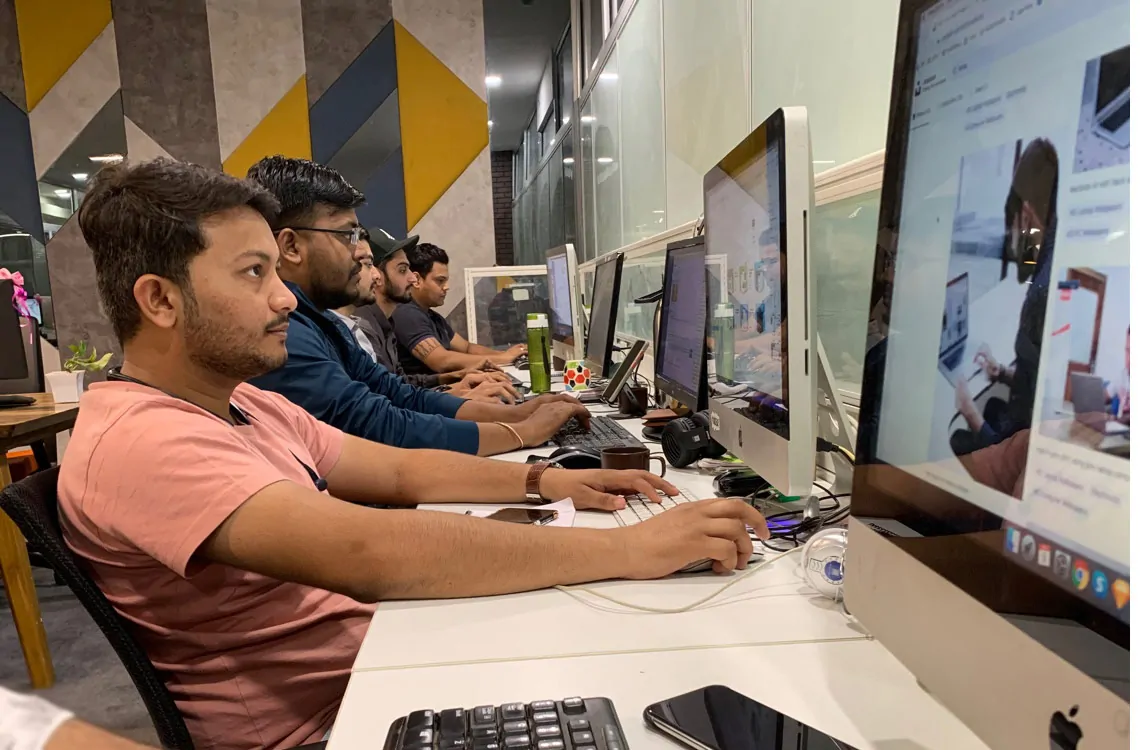 "Dedicated teams or HIRE Model approach in simple terms is about choosing and creating your own team to work on your software development project so that you remain focused on core business areas. You can hire them on a full time, part-time or hourly basis, from a single developer to a team of developers, that shall be working independently or in conjunction with another team(s)."
With effective collaboration, a dedicated software development team can have clear insights about the project objective. The business vision and goals about what your END users are expected to get are explained in advance along with a roadmap on project management – from the kickoff to delivery.
And from our 20+ years of experience, we can guarantee that this approach increases efficiency, quality and timely delivery of the project by a great deal.
Numbers Speak for Themselves
IBM Study found that fuzzy business objectives, out-of-sync stakeholders, and excessive rework mean that 75% of project participants lack confidence that their projects will succeed. To add more, the report says:
Only 2.5% companies complete 100% of their projects
57% projects fail due to "breakdown in communication"
Only 40% projects meet milestones, budget and quality goals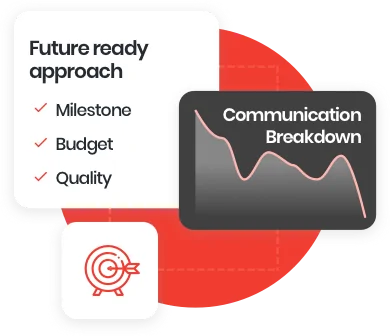 What we provide? Our Hiring Models
To meet various project needs for any size of business, Gevelopers offers full-time, part time and hourly hiring for dedicated development projects. Have a look at the engagement models that results in meeting various business demands.
Full Time
8 hours/day | 5 days/week
Part Time
4 hours/day | 5 days/week
Hourly Basis
Starts with 40 hours | Pay as you go
Onsite Dedicated Team
We offer onsite staffing services for clients and businesses abroad to fill gaps in the development cycle. Our presence can be temporary, frequent or full-time during the development life cycle.
Offsite Dedicated Team
Hire your selected developers from us and kick-start your project in the fastest possible time from our development center. Have full control over the team with expert consultation via a cloud team.
Product Development Team
This is nothing but expanding your own team with our vetted experts who offer support for your product to release it successfully through coordination of tech aspects and process flow.
Onboard Process
Send us a Request
Contact us and we will get back to you instantly or within 24 hours to know about your project needs, target areas, users, tech stack and other possible nuances to come up with precise suggestions.
Custom Engagement Plan
Based on the information collected, we design the tech stack along with a hiring plan that includes details about required technical expertise and experience of your development team.
Planned Screening Tests
We look into our vast pool of talented developers to handpick the best ones for screening tests. This is to measure communication skills, problem solving ability and relevant skill set to your business idea.
Interviews/ Talent Sourcing
We forward the resumes to your notice to schedule interviews and select the best candidates. Through talent sourcing, we forward best resources via stringent coding tests after measuring their skills.
Selection & Onboarding
We sign an NDA to secure your project IP and confidential infrastructure. Once you choose the team, the kick-off immediately takes place and the project starts usually within 24-72 hours.
Quality-driven Reporting
We share daily updates via tools like Basecamp, JIRA, etc. Weekly review meetings take place to track progress & tackle bottlenecks. Monthly sessions help to introspect the work done, plan and optimize the delivery.
Escalation Process
Our escalation process is static. Project Manager is the first point of contact and if this does not work, clients can approach the Delivery Head, or may reach out to the Director of Operations for super serious matters.
Advantages! Things You Will Always Love to Have
Direct Communication
You will get complete access to talk with the chosen developers at all times through Skype, email and phone with scheduled audio/video conferencing to overcome the communication barrier.
Your Team, Your Selection
Choose your own team of developers through vetted process of screening and interviews. We will present you the resumes of the most appropriate candidates to select from.
ZERO Upfront Investment
We will help you onboard your own dev team with ZERO cost upfront considering infrastructure, hiring and staffing. You will only need to pay for the engagement period with us.
100% Project Control
You will have full control over the hired software experts from Gevelopers. They will work directly with you or your team to plan, develop, deliver the product that meets business needs.
Plug 'N Play
Build your team virtually in no time. You have the flexibility to scale up & scale down the team as per the need via a notice just a month before, to optimize the costs and engagement per resource.
Transparent Ecosystem
We maintain integrity with all our clients to deliver the best experience with a vision of long term business relationship. We offer reporting on a daily, weekly, & monthly basis to help clients plan the release.
Execution & Reporting
Stay up-to-date with status of the work and where the hours are consumed
Strong internal reporting format and monitoring by supervision
Daily summary shared with you and your team for instant tracking
Weekly review meeting to see the progress
Monthly review session for introspect the work done, plan and optimize the delivery
Our Value Propositions
Strict NDA in place with the team members to protect unique ideas and business models of our clients.
Our flexible development models include a Transparent Cost structure having fixed monthly fee per resource with no hidden fees.
We mean when we say "100% dedicated team members". This means no sharing of work with other projects and clients.
Over 50 experts with 10 years of experience drive your project with unmatched quality.
Replace the team member in case of efficiency issues, quality or emergency with no effect on project development cycle.
Upon your request, we also provide references or reviews of clients who engaged with us on dedicated development projects.
Efficient Mobile UI/UX Design
Discovery Workshop is designed to provide precise and detailed.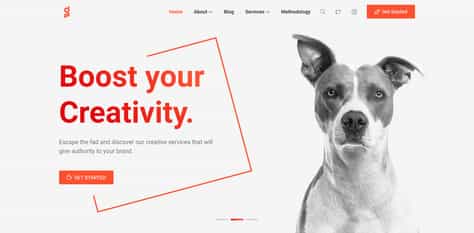 Thanks !
We hope you found this article to be useful Just in case, if you'd like to keep this with you – go ahead and download it as a PDF presentation.
FAQs
Why should I hire dedicated developers from Gevelopers?
We've been in outsourcing service for more than two decades now. We were there when nobody was around, and we're still going strong since 2015. We have had situations with clients and have continuously refined our internal operations, service quality and communication with the help of learnings of all these years. We have a very strong team bond, where we share a lot of things – good and bad. That's what keeps us on our toes to ensure to excel at what we do – while we continuously learn from our mistakes.
We are a perfect blend of young minds and experienced veterans in the industry. With 50+ people working with Gevelopers for more than 8 years, our average age of the team is still below 28. This is absolutely great sign for driving great ideas backed by even greater minds. For more about us – please visit www.gevelopers.com/about.
During the execution, does your team completely rely on client to provide all the information?
No. They don't rely 100% on you for generic cases. Most of the time and more often than not – they'll find out the solution by seeking advice, consulting and technical help from their peers, supervisors and experienced members within the team. However, the more the team knows about long term goals and you treat them as your own team, the better they can perform. All and every expectation shared during the early stage of engagement ensures meeting them over a period easier. Nobody likes surprises and it's the communication at an appropriate time that can cover it up.
Just in case, our hosting services or any other related services are down, do you own the problem or you prefer to say "that's not what we're supposed to do"?
We believe it is our responsibility. However, something that's within our reach or access – we can certainly chime in and help you to fix the issue even before it arises. However, in certain cases – our clients prefer to leave a few parts of the project to their own teams. In such cases, we can't do much – except to guide you or show you the solution. To be able to "FIX" the problem itself – we need to have your permission along with the access.
Can you give quote over quick phone call?
Certainly. The pricing in terms of number is not a difficult. However – as you'd expect, it is not JUST about the price and quote only. The core benchmark of pricing depends on lot of factors such as composition of team, experience level required and type of engagement as well as the length of minimum commitment for the contract.
Most critically – the actual solution that needs to be developed plays a vital role here. It depends a lot on whether the solution has to be built form ground up or work is required on a system that's already built and is live. In both cases, there are many discussions that need to happen in order to craft a perfect and transparent cost model.
Do you have public holiday calendar for days you'll not be working?
Certainly. We will share our holiday calendar upon initiation process – and will also keep you informed a week in advance for any public holiday.
Do you allow developers to come to our offices and work with our local team?
Absolutely. This is totally possible. We can arrange for the developer(s) to visit your country and stay there to work with your team for a period. In such cases, you have to bear the costs of Visa, travel, accommodation and per diem expenses on top of their monthly fee. This can be discussed and may vary on a case-to-case basis.